Tips For Buying Garden Sun Loungers & Deck Chairs Online
Author

Gary Rogers

Published

September 27, 2020

Word count

535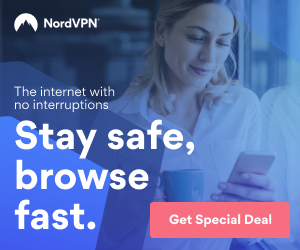 Selecting your very own sun recliner can be quite the daunting process. Whether it's considering a lounger for the beach or the pool or even for the garden, the main aspect above all is the comfort it provides for you. There are several different frames to choose from such as aluminium or wood and they even come with textilene or cushioned seats. So, read on as we dive into some tips for selecting the perfect sun recliner.
When it comes to purchasing a sun lounger, you'll need to think about your individual needs as well as your space and your budget, only then can you comfortably select something that you want. Hence, it's essential to do some research on your own and decide which suits your needs. It's also a great idea to test out multiple positions and see if you can accommodate a double seat for some snoozing.
If you didn't already know, sun loungers are available in two types. Some can be folded away and stored in neat spaces when they're not in use and others can fit right on the top of your car for a visit to the beach. These are generally made from steel but you can also get the wooden one if you desire. However, it's a great idea to recheck the folding dimensions to cater for the space needed in your car or your shed.
It should be noted that there are also more bulky loungers that are made from rattan or solid wood. Rattan materials were designed to be some of the more permanent furniture within your garden space. While most loungers offer users several reclining positions, not all are fitted with flat seats. So, before you purchase your very own sun lounger, you'll need to take this into consideration.
If you're still in the dilemma about the best material, it all comes down to your individual needs. Some loungers are made from steel tubing which makes them easy to lift, move, and fold. However, these are some of the cheapest options out there and they may come off as being flimsy. On the other hand, there are tons of wooden loungers that don't fold and provide great back support and a solid base for users.
Wooden loungers such as eucalyptus and teak are also thought to be much more weather-resistant. Rattan materials can't stand up to harsh weather conditions even though they're becoming widely popular. If you prefer something that has more longevity, then a rattan-effect crafted from synthetic materials might be more ideal.
After you've decided on the type that fits your needs, you'll also need to consider the price. Regular lazy afternoon loungers that fold up nicely can be bought for less than £30. However, you'll pay much more if you're going for solid wood or steel frames, but the price shouldn't matter if you get something that beats the weather and lasts for a long time.
As we conclude, we have just looked at several tips that will make the process of buying a lounger easier. Remember, loungers can be bought based on size, space and even your budget. If you spend a little more, you'll get something to last quite a long time!
This article has been viewed 1,242 times.
Article comments
There are no posted comments.