Red Flags - What kinds of brokers should you avoid?
Author

Giorgi Mikhelidze

Published

October 7, 2020

Word count

1,177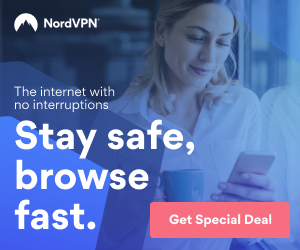 New traders are always making some mistakes when it comes to choosing the brokers. Online trading is becoming more and more accessible, which means that traders and investors buy and sell financial instruments via online trading platforms. The brokers or banks are offering to them the right place to go in and invest money, but sometimes they are not trustworthy. Trading decisions are made on the trading platform and then the information about the actions is instantly sent to the broker. Online trading grew in the 1990s when computers were getting adopted in our daily life. When the computers started to get more affordable and traders could connect via high-speed internet with online platforms, there became more people, who were interested in joining the trading platform. The connection between the trading platforms and the people become very demonstrative in the 21st century. Access to financial markets is developed so much that we have never seen this kind of results before. People are noticing that it is really smart to have some information about trading. They at first educate themselves, and then the wanting to try trading comes with it. This trend seems to be only increasing in the future with 1.7 billion people with mobile phones. Online trading gives us long-termed benefits and financial security if we do it right, but what if we have no education or information about it? Well, first we need to decide what kind of trader we would like to be.
In the biggest financial foreign exchange market, there are three types of traders.
Analyst - is a person who analyses the information and context is everything. They are people who use fundamental analysis and technical analysis in order to see what the future may bring.
Trader - they just buy or sell different things in online platforms, there can be dozens of strategies that they are using. Some of them are even trading with cryptocurrencies.
Risk manager - The trader who also is able and skilled enough to manage the risk the market may come with.
All kinds of traders are obligated to know everything about financial markets. They need to be professional in it. A trader must always have an eye on the market operations and how to define and understand the market changes and how to profit from them.
Before the internet was here, traders and investors were working via messages and emails. They needed to make selling and buying decisions by just talking with their broker. The whole process of it was exhausting, slow, and brokers needed to confirm everything, including the transaction details, type of trade, length, the account, exit price, and every detail that they may be needed in the future. This was a devastating process of work.
Trading platforms are providing the trader the allowance for a wide range of the types of orders. Everything can set up very fast if you have a broker of your preference and the trading plan.
How to choose a broker? Well, it can be harder than you imagine. There are so many red flags one must be aware of. If you are a trader who needs to choose a broker, you need to think through the brokers that are compatible with your investing goals, fitting in your needs, educational needs, and investing strategies. Of course, this is not rocket science, but many traders are forgetting sometimes that they need a broker who will promise a low level of disappointment.
There is no exact way to guarantee that the trader is choosing a perfect broker for him\her. The investment returns are never guaranteed. Even if you will choose the best online broker that really fits in every requirement you have for them, the benefits can be still low. For example, Forex traders in the second-biggest foreign exchange market in the world, in South Africa, are suggesting that before we all start clicking on everything related to brokers, we all must do some research. Basic education will always help to make logical decisions. A truly experienced trader or investor is someone who made dozens of mistakes, so one can't do anything without mistakes, but still, there are some red flags, that traders in South Africa are paying attention when choosing a broker, and as they are really good at trading, we all can take some notes from them.
Red flags - Be aware
Brokers always want to earn more commissions and yes, they are under the stress, most of their time, but brokers are not always very trustworthy and honest with their investors. Sometimes they may even sell risky products because they somehow benefit from it. Some brokers are extremely unethical and the trader can see that when they are telling the half of truth all the time. South Africans are suggesting for brokers, who are not mixing the truth with untruth because it is honestly very confusing. Today, traders are paying attention to the licenses and regulations the brokers are providing from them. For example, If you will see the XM broker reviewed by South Africans, you will notice that in every review, the trader is talking about the trading environment the XM broker is providing, and of course, the fair terms. This is a simple truth because, at the end of the day, every trader wishes to be more secure in the changeable financial market.
Other than the half-truth strategy, some of the brokers are using "no-explanation" strategies. Meaning that when they are working with their investors or traders, they prefer to hide everything from them. It can be very annoying when you are a trader and your broker is just in silence every time and not telling you any information about your investments and trades. "This is right for you" is never enough, you need to ask for reasons, why is it a good investment. Even if the opportunity is a really good investment, the investor still needs to have the choice of investing or not investing in it without getting manipulated and gaslighted. If you are a trader, and you somehow are in doubt - spell it out. Everything depends on you if you think something - tell the broker.
Everyone has different needs but every proper trader knows that they need to research for a broker who doesn't have bad reviews, shady past, or no license. The trader should always discuss everything with a broker. The relationship needs to come from respect.
The good broker will always make sure that the client is seeing how things work in the financial market. They are explaining reports and research for better solutions when there is a problem.
Investment ethics is very important because when the broker is having a good client, they need to take care of them. It is necessary to be open to every detail. Over time, a good relationship is respected and the communications are getting more honest. A respectful attitude will pay off with high profits. A positive relationship is one of the main keys to success in the trading industry.
This article has been viewed 1,193 times.
Rate article
This article has a 5 rating with 1 vote.
Article comments
There are no posted comments.