What to Buy From Turkey Blog Series 1
Author

Ali Caglar

Published

November 20, 2020

Word count

438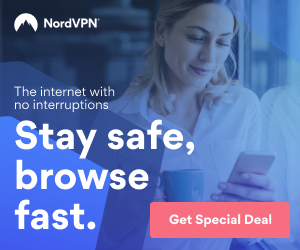 Turkey, as defined in the category of developing countries, spends billions of dollars every year to import many advanced technology products. Turkey's total imports in 2019 amounted to 210 billion dollars. Oil, metals and agricultural products are amongst main import product items of Turkey. Beside these, high technology products have been become other import items. Optics, watches, machinery and equipment, medical instruments, information processing machines, televisions, communication devices, electrical machines and other transportation vehicles are among these products. In the last five years 719 million dollars import have been realized in above-mentioned sectors.
What to Buy From Turkey?
TURKEY'S DENIM EXPORT
Turkey, as of 2018 became the fourth country of denim fabric exports in the World. The share of Turkish denim exports in the world market was effected as 7 percent. While Tunisia takes the first place in our denim exports with 54 million dollars, Germany is the first with 299 million dollars in denim clothing exports.
Turkey, primarly aims to export denim to European countries, and in addition to them to US and Far East countries. Turkish jeans export has increased by 160 percent in the last ten years.
Turkey is on its way to becoming one of the most successful countries in the world both in the denim fabric sector and in the ready-made denim clothing sector.
Turkey's Agriculture Exports in Pandemic Period
Export of agricultural sector in Turkey increased by 4.5 percent last month compared to the same period of the previous year, reaching 2 billion 39 million dollars.
While the impact of a new type of coronavirus outbreak being felt across the world in March, Turkey's exports showed an increase of 4.5 percent in agricultural products.
Meanwhile some countries around the world impose restrictions on travel and economic activity to prevent the spread of the epidemic, it has been observed that the demand for basic needs sectors such as security and food has increased.
In this period, some agriproduct in agricultural exports drew attention. Hazelnut exports increased by 54 percent to 209 million dollars, fruit and vegetable products exports increased by 27 percent to 163 million dollars, fresh fruit and vegetable exports increased by 25 percent to 179 million dollars.
There was an increase of 8 percent in the export of grains and legumes, 4.5 percent in dried fruit and 7 percent in tobacco.
Whereas the highest demand for Turkish hazelnuts came from Italy, fruit and vegetable and dried fruit products were in demand from Germany, fresh fruit and vegetable products in Russia, and cereals and tobacco in Iraq.
On the other hand, while Istanbul was the province with the highest exports in hazelnuts, fruits and vegetables and cereals, Antalya stood out in fresh fruit and vegetables, and Izmir in tobacco and dried fruit products.
My name is Ali. I am owner of the websites of, www.disticaretdanismanim.com and www.tradetoturkey.com. I have always been interested in foreign languages, online marketing, sales techniques, website design and content consultancy.
Article source:
https://articlebiz.com
This article has been viewed 1,181 times.
Article comments
There are no posted comments.