Top 3 Home Organisation Tips
Author

Tony Webco

Published

November 23, 2020

Word count

670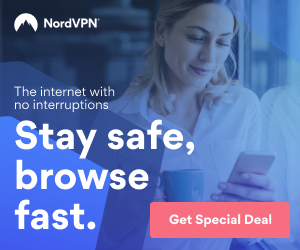 Being organised can change people's lives, streamlining the process of everyday tasks, important moments, and stress-inducing situations. Ultimately, it can save time and reduce the stress that comes with rushing about or forgetting something. This can be especially helpful for families with young children, workers with busy schedules, and those who implement a strict fitness and health regime to reach personal goals.
So, in the hopes to help impact your life, here are some organisation tips used worldwide that are known to transform people's routines...
Declutter
Decluttering has swept the world as a new trend, even resulting in Netflix shows and books. Consumerism is being questioned - not just for the environment but for organisation reasons. And in its place, minimalism has taken its place.
The Konmari Method is one technique that is utilised to make the process easier and a tad less overwhelming. Because, let's be real - the transition from being a huge spender to being a minimalist means getting rid of a lot of things.
Created by Japanese mother Marie Kondo, the Konmari Method is an organisation process that declutters by category as opposed to location, and encourages you to only keep items that spark joy. The method states to declutter the categories in this specific order: clothes, books, papers, miscellaneous items (anything from spices to cleaning products), and finally sentimental items.
Going through each category, you place all items you own in that category in one space so you can see exactly what you have. In most cases, you'll realise you have too much and can afford to either sell or donate items you don't use or don't enjoy.
The result? Less clutter throughout your environment, so it's significantly easier to get to the things you need. Cheers to being more organised.
Organise belongings
While decluttering is significantly beneficial in ensuring your home isn't overcrowded by items you don't use, it won't make too much of a difference without organising. Think - you have documents all spread out the house, and all of a sudden you need a specific document. Now, you're madly rushing around to find it.
How to solve this? Organisation items, such as plastic display risers, acrylic display cases, magnetic display stands, plastic fabricated products, display boxes, and more. Such simple tools can save hours upon hours turning the house upside down to find important items.
These items are also extremely useful to help organise your office space at work, and at-home. I'm sure days can get busy at work and it can be hard to find documents you need. There's no need to worry when you have acrylic display cases.
Time schedule
Now that all items are in their own personal place, it's time to create a time schedule. I know it can be easy to think "just one more episode" on an evening, but having a strict sleep schedule has an array of benefits.
As soon as your body is used to sleeping at a certain time and waking up at a certain time, most people will find their bodies will fall asleep pretty fast. No more wasting time trying to fall asleep. Over time, this amount of time adds up, giving your more time for activities that actually matter.
When it comes to the morning schedule, implementing a set amount of time with a small buffer will save you stressing when unexpected things crop up. Test and trial a larger amount of time to begin with and if there is a lot of time to spare, start to dwindle the time down. And, when there are changes in your daily schedule, always make sure to include a huge buffer to begin with. You'd rather be safe than sorry.
In this fast-paced environment, implementing organisation can not only save a huge amount of time but it can increase joy in everyday living. By reducing stress and boosting satisfaction, you will see a huge difference in moods.
This article has been viewed 1,276 times.
Rate article
This article has a 5 rating with 1 vote.
Article comments
There are no posted comments.