Different Types of Google Ads Marketing Platforms
Computers & Technology → Search Engine Optimization
Author

Andreas Pepas

Published

December 2, 2020

Word count

798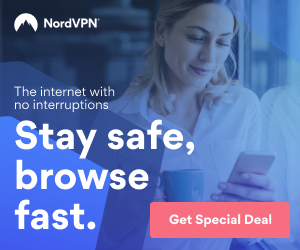 OVERVIEW
Google Ads is Google's paid advertising option on its search engine. It works on a bidding system whereby individuals bid on keywords to rank their advert on Google. There are five types of Google Ads marketing platforms; these are:
Google Search

Google Display

Google Shopping

Google Video

Google Apps
A. GOOGLE SEARCH
Google search ads are displayed directly on Google's search engine. These are text ads that display titles, descriptions, and extensions. Extensions are add-ons which make an advert more engaging. The most important Ad Extension Include:
Callout Extensions
These underline important aspects of your business, such as Free Delivery, 24 Hour Support, and Money Back Guarantees.
Structured Snippets Extensions
These highlight important elements of your business products and services, such as product brand names and service specifications.
SiteLinks Extensions
These are text links displayed on your Google Advert, allowing a user to directly access a specific web page instead of being directed to the Home Page.
Call Extensions
It allows users to call directly from the advert without going into the website and finding the contact details. 
Location Extensions
It allows a user to activate Google Maps directly from the advert without going into the website and finding the address coordinates of a business. 
Message Extensions
It allows a user to message directly from the Google Advert without going into the website and filling in a contact form.
Promotion Extensions
It allows a user to discover product and service promotions on the advert. 
B. GOOGLE DISPLAY
Google Display Ads are Text or Image ads displayed on Google's Display Network. The Google Display Network is compromised of websites partnering with Google. These partner websites display banner adverts chosen by Google and are rewarded every time a person clicks on the banner advert displayed on their site. 
Google's Display Network can access 90% of Internet Traffic globally and have software platforms that allow you to create banner adverts for your website. Display Networks allow you to target the following websites:
You Can Choose A Specific Category of a Website

You Can Choose the Websites Directly

You Can Choose The Type of Audience You Would Like To View Your Ad
C. GOOGLE SHOPPING
Google Shopping Ads were created with the sole purpose of selling products on Google. These shopping ads are displayed on the top of search engines and include a Title, Image, and Price of a product. Google Shopping Ads have the highest conversion ratio with the selling of products as users display Prices and Images of products before clicking into the website. Conversion rate is the user's action on your website, which entails buying a product or inquiring about one.
D. GOOGLE VIDEO
Google Video Ads were created to promote Videos on Youtube and the Google Display Network. The promoted videos usually appear before or during a video in a relative niche. Youtube Ads only get charged once a user has viewed the video for longer than 30 seconds, or the user has taken any action on the Youtube Video such as subscribing, Liking, or Leaving a comment.
E. GOOGLE APPS
Google Apps are targeted towards individuals or businesses who want to promote their application online. Applications are only charged once the user downloads the application or makes a purchase on the application. 
ADVANTAGES OF GOOGLE ADS
This section will highlight the most important aspects of using Google Ads.
1. Immediate Traffic
Google Delivers instant traffic. Once you have set up a Google campaign, it usually takes several hours for your advert to be approved and run on Google.
2. Measurement Success Tools
Google Ads have analytic systems to measure the effectiveness of your campaign. These measurements include:
Clicks are the measure of website visitors who clicked on your advert. 
It determines the appeal of your advert on Google. Attractive Ads promote more clicks, and poorly constructed ads struggle to receive clicks. If you have a high click-through rate, your advert is doing well.
Conversions is the action taken by users on your website. Conversion can be anything from phone calls, app downloads, Inquiries, and purchases. Conversion rate is the percentage of website visitors divided by the number of conversions on your website.
3. Highest Positions on Google
Most people who search on Google usually go for the first three options displayed. Google Ads are displayed above organic rankings, which allow it to be placed on the top positions for searched keywords.
4. Audience Targeting
Google Ads allow you to target a specific group of people based on the following characteristics:
Age

Gender

Income

Interests
5. Cost Control
Google Ads has flexible cost control. You can decide how much you would like to spend on a campaign by specifying your daily limit. You also have the option of pausing campaigns easily with a click of a button.
My name is Andreas Pepas and I have been practicing SEO and Google Ads for the last 10 years in South Africa. I am the owner and director of my own SEO company known as Pro-Rank. I have completed the Adword Certification twice, and this article will provide more insight for people who are using Google Ads or hiring businesses to handle it for them. If you would like to learn more on the subject of Google Ads, please feel free to visit my website on https://prorank.co.za/seo-information/google-adwords/
Article source:
https://articlebiz.com
This article has been viewed 1,372 times.
Article comments
There are no posted comments.