Tips on Buying A New Home During Covid in Belfast
Author

Gary Rogers

Published

December 14, 2020

Word count

838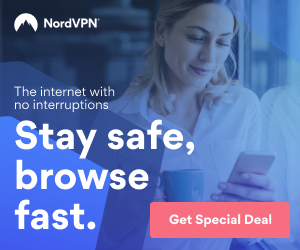 Tips For Buying A New Home During COVID-19
The COVID-19 pandemic sweeping across the globe has affected various industries including the real estate market. People who had planned to buy their first house or sell their old homes to relocate to new ones haven't had the chance to settle down. Here's what you need to know about the impact of COVID-19 in the real estate market and how you can buy a new house in this pandemic era.
How Has COVID-19 Affected Real Estate?
The real estate market changes depending on your location. However, sales have gone down considerably because of the rising rate of unemployment and social distancing as the real estate prices have remained steady. Most real estate agents are conducting virtual tours instead of in-person showings.
Now, a lot of buyers are looking for homes in the suburbs compared to the urban areas. That's because the suburbs are scarcely populated. Anyone who sold their home during the 2020 pandemic period were already in the process of selling before lockdown measures were put in place. No one is waking up to sell their house right now.
Since there are fewer homes in the market, sellers are getting more offers from interested buyers. Even better, they are closing the sales faster than they would if everything was normal. Many first-time home buyers are buying investment homes that were previously empty.
Note that, in the early months of COVID-19 pandemic, lenders and other down payment assistance programs added their qualification standards. At the beginning of the pandemic, lenders started changing their guidelines and standards. As such, poor credit history knocked down a lot of interested first time buyers. Simply put, a lot of lenders were nervous about lending to people. However, they have since relaxed their terms and a lot of buyers have now started purchasing new houses as of late November, 2020.
Tips For Buying A New Home During COVID-19 Pandemic
If you are still going ahead to buy a house during the pandemic, here are some of the most important tips to keep in mind.
Realtors And Lenders Are Extremely Busy
Currently, the interest rates are very low and everyone in the real estate niche is working harder than ever. Lenders, realtors and title officers are busy with new and existing clients considering that there is a huge pool of buyers and sellers. When looking for potential lenders or realtors, you might have a hard time getting a call back or a pre-approval.
You need to be a little patient. You should look for a real estate agent who can respond on phone, email or text in the event that you find a home you love. They should walk you through the home-buying process effortlessly rather than leaving you hanging. Also, you should work with a lender who can manage your expectations financially about the mortgage.
House Tours Are Different
Previously, you could have walked or driven past an open house sign, pulled over and walked in the house to take a look at it. Well, during the pandemic, house tours are completely different. There are fewer chances of viewing an open house due to social distancing. Viewing a house is now meticulous and stringent for realtors and interested buyers.
If you are planning to view an open house, you need to adhere to the right sanitary precautions and social distancing measures. You should also wear masks, gloves or other protective clothing as you view the house. If you can't adhere to these measures, you will be left with the virtual tour only. If
Competitive Bidding Wars
Once you find the best home for you, it's prudent to come up with the best offer very fast. As mentioned, the real estate market is moving very fast. Homes for sale are getting off the market very fast compared to previous years. For instance, there are homes being bought a few days or weeks after being listed.
Keep in mind that the demand for homes for sale is expected to grow as the year ends. As such, interested buyers are only left with a few homes they can purchase since there are fewer homes for sale. Be prepared that your perfect home might also have a few more interested buyers than previously.
Sellers are entertaining multiple offers from interested buyers including cash offers. Some are likely to ignore home inspections among other stipulations. Keep in mind that some sellers might increase the price of their homes to get the best offers. Therefore, you should be prepared for a competitive bidding war. That's why you need to consult with your real estate agent and make an interesting offer to the seller.
Final Thoughts
Buying a home before the pandemic might have been effortless but you need to be prepared for the hassles in 2020. As the pandemic eases, things should start going back to normal but you need to work with a good real estate agent to get the best home for a great value effortlessly.
This article has been viewed 1,304 times.
Article comments
There are no posted comments.