How to Slow Aging (and even reverse it)
Author

Nihon Kazanawa

Published

December 23, 2020

Word count

540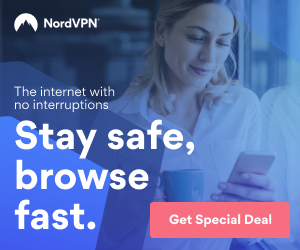 If you want to reduce those wrinkles on your face, you can adopt some lifestyle choices. In other words, if you follow the 7 lifestyle choices we are going to talk about, you can slow down your aging. Read on to find out more.
Get omega-3 fatty acids
Some good sources of omega 3 fatty acid include flax seeds and fish. Omega 3 fatty acids are important for your brain function. They reduce inflammation and stress in addition to repair your cell membranes. Therefore, you may want to have different types of fish, such as herring, tuna, mackerel, and salmon, just to name a few.
As an alternative, you can eat seeds and nuts, such as walnuts, chia seeds, and flax seeds. The oils of these seeds and nuts may also work.
Drink plenty of water
You may want to keep yourself hydrated by drinking at least 8 glasses of water on a daily basis. According to experts, the minimum daily amount is 3.7 liters for men, and 2.7 liters for women. The reason is that hydration may cause constipation, headaches, brain fog, and fatigue, to name a few.
Apart from this, keeping hydrated is important if you want to maintain your brain health. As you get older, it becomes harder for your body to absorb nutrients. So, your gut should remain healthy.
Get your B-vitamins
B-vitamins are important for your cognitive function. The good news is that you can get your required amount of vitamin B12 from your regular diet. But the problem is that people over the age of 50 struggle to maintain their B12 levels.
If you are looking for some good sources of these vitamins, you may want to check out grain products, fortified grains, breakfast cereals, beans, whole grains, vegetables, and fruits. Animal sources include dairy, eggs, meat, poultry, and fish.
Maintain the volume of your brain
According to medical science, your brain shrinks by 5% every 10 years after the age of 40. However, if you want to maintain this volume, you may want to go for aerobic exercises. What happens is that your body produces a specific chemical that helps slow down the deterioration of the brain.
So, if you are over the age of 40, you may want to perform exercises, such as walking, running, cycling, and running on a treadmill.
Keep your brain active
According to researchers, you want to follow some brainy activities. With these activities, you can boost the generation of new cells in your brain. Apart from this, it will also slow down the process of cell loss in your brain.
So, what you need to do is keep your mind active by solving math problems and playing word puzzle games. Apart from this, you can engage yourself by adopting a hobby, such as painting and drawing.
Keep your gut healthy
The strength of your immune system depends on the lining of your gut. Therefore, you may want to try your level best to maintain the health of your intestines. For this purpose, you can have bone broth, as it is easier for your gut to absorb. Apart from this, it is full of minerals, protein, and collagen.
Long story short, if you want to slow down your aging, you can adopt the lifestyle choices described in this article.
This article has been viewed 1,507 times.
Rate article
This article has a 4 rating with 1 vote.
Article comments
There are no posted comments.