5 Tips to Winning the Home Candy Scramble
Author

Bill Kibby

Published

December 29, 2020

Word count

455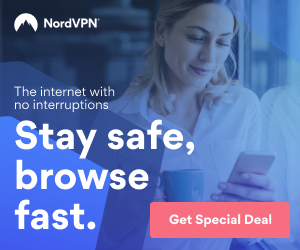 My kid's grandmother would go on her front porch and yell out "Candy Scramble". All of the neighborhood kids would come racing as she threw handfuls of candy out onto the front lawn. The kids with the best strategy for getting quickly to the candy and deciding which were the ones they wanted to pick up would get the best candy. That is what it can feel like to Buyers in the current real estate market.
Every time the market lets loose with a new home for sale, we see a mad scramble of Buyers racing to houses to see which one they like best and then quickly they make an offer. Recently I had Buyer's do this 5 times until they won the house they wanted.
Buyers are finding that they are competing with 15 plus offers or more on many homes, especially those that are in move-in-ready condition.
It can be very frustrating for a Buyer to lose out on winning the home they want. Here are my top 5 tips on being prepared to win the home you want:
Have your financing in order. You must have a preapproval or prequalification letter in hand from a good mortgage company if you want your offer to be considered and you must have the down payment readily available for the escrow deposit. Most agents have local mortgage brokers they recommend based on their being able to complete the deal for you.

Be prepared to act fast and tour the home. As a real estate agent, I can set up a search for you so you instantly see homes as soon as they hit the MLS. Sites like Zillow and Realtor.com will get the listing information, but there can be a delay before they show the listing and some sites may not show if a home is under contract or pending. You can not waste time chasing a home that is already under contract.

Be willing to risk making an offer without visiting the home first. With competing Buyers coming from New York, Boston, or other remote cities, you have to take risks if the home looks good in the pictures or virtual video tour. Remember, your home inspection is a great time to see and receive a detailed report from a qualified home inspector about the quality of your potential new home

Be prepared to go in with your best offer, with little negotiation on price. In this Seller's market, it can be very difficult for Sellers to choose the best offer for them and multiple great offers, if you want to be considered, your offer has to be your best.

Be prepared to offer over the listing price for move-in ready homes.
Bill Kibby, A highly trusted Real Estate Agent in New Hampshire helping Sellers and Buyers with home sales along the seacoast or in one of our inland communities. Specializing in relocation, Selling for the best price, and New Home Buyers. kibbyhomes.com, bill.kibby@beangroup.com 603.828.5724
Article source:
https://articlebiz.com
This article has been viewed 1,105 times.
Article comments
There are no posted comments.