Where to Watch The Promised Neverland Online
Arts & Entertainment → Television / Movies
Author

Limarc Ambalina

Published

January 3, 2021

Word count

769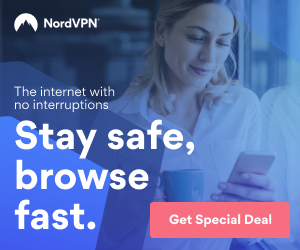 The Promised Neverland is a must-watch anime that every anime fan needs to check out. Below, I have compiled a list of the 5 best places where you can watch The Promised Neverland online. I will also tell you guys where you can purchase a Blu-ray set to enjoy this anime in the best way possible.
About The Anime
The Promised Neverland is a shounen anime that gives us a beautiful blend of horror and mystery. With stunning animation and a well-built plot, The Promised Neverland has managed to win the hearts of many fans all over the world. This suspense-filled masterwork follows the story of a group of orphans who live a relatively happy life in Grace Field house. The caretaker in this orphanage is a kind and loving woman named Isabella whom the children refer to as mama. This orphanage seems like a very nice place, but in reality, there is something quite sinister going on beneath the covers as the children are actually being raised as livestock.
Please note: I am only going to mention all the legal viewing options, so you will have to pay for a better experience.
Places to Watch The Promised Neverland Online
Netflix
Netflix is probably the most loved streaming service on my list, and it deserves all the praise that it gets. There are a lot of licensed anime on this streaming platform that you can watch whenever you want. Of course, the huge list of available anime on this platform also includes The Promised Neverland.
Netflix is a paid platform that charges you on a monthly basis. You can choose between the basic, standard and premium plans and start watching your favorite anime today. Netflix also lets you try out its services for absolutely free for the first month if you decide to purchase a subscription. There are no hidden costs involved, and you can cancel your subscription at any time. Netflix is available on almost every single device, so all of your anime are extremely accessible.
Price: 8.99-15.99 USD per month
Hulu
Hulu is another streaming service just like Netflix that provides us with tons of amazing dramas, movies and anime. There are tons of anime available on this platform. The best thing about Hulu is the fact that it adds newer anime more frequently as compared to Netflix, so you'll always be able to stay up to date.
Hulu has 3 different paid plans to choose from which are all quite affordable. You will get a 30-day free trial once you apply for one of the plans on Hulu, and there are no hidden charges. Hulu is definitely one of the best places to watch The Promised Neverland online as the show is available in both dubbed and subbed versions.
Price: 5.99-54.99 USD per month
Crunchyroll
Crunchyroll is a very famous streaming platform that is the number 1 stop for everything anime. You can watch tons of J-dramas and anime on this streaming platform without any kind of problem. Episodes of the latest anime are added onto Crunchyroll only 1 hour after they air in Japan. The anime available on Crunchyroll can also be watched for free, but you will also get ads as you are watching. One thing that I dislike about Crunchyroll is the fact that the anime series on this platform are not available with English dubbing. Different subscription plans are available on Crunchyroll, so you can easily find one that works for you.
Price: 7.99-14.99 USD per month
Funimation
Funimation is another platform just like Crunchyroll, which is filled to the brim with amazing anime titles. Funimation lets you watch all of your favorite anime in both English dub and English Sub. This platform is available on almost all devices, so you can watch your favorite anime anywhere you want. The huge library of anime on Funimation gets updated every single day! You can watch anime for free on Funimation, but you will get a lot of ads. You can purchase one of the Premium Plus packages of Funimation to get an amazing experience. All the subscriptions on Funimation come with a free trial.
Price: 5.99-7.99 USD per month or 99.99 per year
HBO Max
HBO Max is an amazing streaming service that allows you to watch all of your favorite TV shows, dramas and movies at a single place. This streaming service does not have a huge library of anime at the moment, but new anime are slowly getting added to the platform. You can also watch The Promised Neverland on this streaming platform! The first 7 days of streaming are absolutely free.
Price: 14.99 USD per month
This article has been viewed 1,700 times.
Article comments
There are no posted comments.