American Express Company (AmEx)
Author

Joanna Webster

Published

January 31, 2021

Word count

643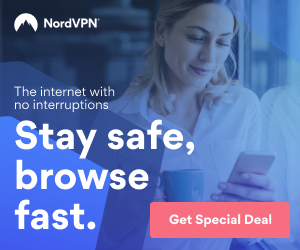 AmEx is the American based multinational company that offers financial services. It was started in 1850 but was not incorporated until 1965. So, it has been operating for almost 160 years. This company is usually known for its credit and charge cards. This company is vital for analysis since it accounts for almost 25% of the American's credit card market, revenue and transactions. The company has approximately 52 million cards in circulation in the US alone, and 51 million cards in the rest of the world. From these statistics, one can deduce the number of customers the company has.
The company offers its financial services to businesses and consumers worldwide. In order to attract its customers, AmEx has good offers on the most of its credit cards. For example, their Premier Rewards Gold card facilitates purchases in groceries, travel, dining and retail. It further charges credit card annual fees of as low as $0 in their Blue Sky credit card. Most of their credit cards have bonuses, rewards and online purchases possibility. The Blue card for businesses enables the retailer to reward customers and employees.
In customer reviews, there are complaints about their high interest rates in some of their cards and failures to recognise customer loyalty and reward them accordingly. Furthermore, customers claim that most of AmEx's representatives are rude. Despite this, some customers are satisfied with the creditworthiness rewards by AmEx with some reporting that their credit limits increased with the scores earned at every purchase. AmEx, with its numerous credit card portfolio, is unbiased on income group or age it mostly supports. However, most of its purchases are made by the Premier Rewards Gold card which indicates that its customer portfolio is mainly consumer driven.
The interest rate of the Gold credit card is $0 for the first year of use and $175 thereafter. Thus, apart from the first year of use, the interest rate is fixed. In this particular card, AmEx has a late payment fee of $25 per month. One earns two miles for every dollar spent on Delta purchases and is awarded up to 25,000 membership rewards for spending $2000 in the first 3 months after obtaining the credit card. Other bonuses include 15,000 points if one spends $30,000 in a year. For the new users, the credit limit is set at $2000 but increases as one's score increases.
Based on my current situation and future forecast, I will opt for the Premier rewards Gold card since it is the one that will suit me as I move to the college in the next five years. If I am to start building on points and scores right now by the time I am doing my purchases for the college, I will be able to utilize their rewards such as:
Purchase protection: Any product I shall buy with the credit card, for my college, is reimbursed if it gets damaged or stolen in my initial days.
Return protection: If the seller would not accept my item back, Amex will cover the same amount I used to purchase the product.
Warranty extension: Given the college situation, any electronics I purchase using this card will have an extended warranty.
The card offers exclusive access to the concert and sporting events tickets. I intend to attend concerts and sporting events while at college. The card offers are great since they allow purchases before the actual ticket sale begins.
It is prudent to use the credit cards wisely. In order to use my credit card positively, I shall reserve it for purchases that are extremely necessary and if they happen to be expensive. Furthermore, I shall use it sparingly when purchasing concert tickets, laptop, radio and personal effects being in the college.
If the article was cognitive for you, proceed to read more papers on https://essayswriters.com/ from our premier essay writers. Most of the articles are written by Joanna Webster, a professional writer.
This article has been viewed 1,349 times.
Article comments
There are no posted comments.