Trading using the 80/20 rule
Author

Holly Cousins

Published

February 20, 2021

Word count

420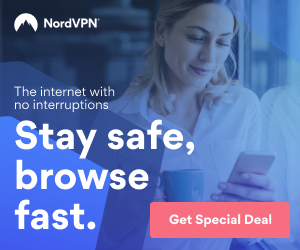 The 80/20 rule when copying traders is a fairly simple concept, even for beginners. By copying several low-risk traders on eToro, and relatively few high-risk investors in order to maximise profit. Having a varied portfolio also allows you to mitigate the risk of losing money, as one bad investment will not clear your bank entirely.
The basis of this rule is that the 20% high risk aspect of your portfolio is the portion that will yield significantly higher results. The 80% that is devoted to low risk investments may not be particularly lucrative, however it is in place to create a reasonable profit in order to mitigate the 20% investment that is in higher risk investments. Clearly, creating a steady income is the goal of this investment, as a lower base rate to support any higher-risk investing.
The 20%, which is allocated high-risk investment, is designed to yield more one-off style pay-outs in larger volumes. This is because generally speaking, higher-risk investments are those which fluctuate more, and reach higher highs and crash to lower lows. Although this obviously comes with higher risk (the clue is in the name!) it also means that a smaller amount of money, when invested at a low stock value, can create more money than a larger investment on a share that fluctuates less. As a higher-risk investment, this does mean that losses may sometimes happen, which is why this style of investing only accounts for 20% of your total portfolio. Furthermore, as I said earlier, these losses are what the 80% safe-investing is aiming to mitigate.
The long-term goal of this system is to build wealth more gradually. Frequent trading, which is what some traders do, can initially yield better results than passive trading. Over the course of a longer trading period, however, it is obvious to see that the safety net of low-risk investments can offset the dangers of high-risk investment and lead to a better profit pattern, even if the early days are somewhat slower. Furthermore, the 80/20 method allows for further diversifying your portfolio and protecting it against risks. This method is clearly more secure and is a safer option for those at the beginning of their investing journey.
From the information above, it is clear that the sensible option is to follow the 80/20 investing rule. If you want your investment to grow in the safest, steadiest way possible with the greatest mitigation of risk, then this is the strategy for you! It is also extremely easy to follow this strategy by using the copy trader function on eToro.
This article has been viewed 1,095 times.
Rate article
This article has a 4 rating with 2 votes.
Article comments
There are no posted comments.