The best shrubs for hedges
Author

Alberto Londero

Published

February 27, 2021

Word count

398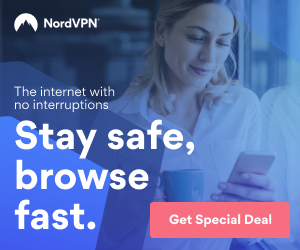 There is a great variety of hedge shrubs, each with its own peculiarities. Many want to buy hedge plants, but have never had contact with gardening before. Therefore, today I will tell you which are the best so that you take them into account and you can separate it privacy, or increase the privacy in your garden and terrace.
Escallonia
Escallonia is made up of 50 species of South American origin. These are medium-sized shrubs, although some other species can exceed two meters in height. They are evergreen, of an intense green color. Shrubs found in gardens are hybrids that not only grow quickly, but are also hardier.
They produce flowers of variable color: pink, white and red, grouped in clusters, which open in summer and remain open until autumn. The vast majority are suitable for hedges.
Honeysuckle
The Honeysuckle is a genus of more than 200 species of deciduous and perennial shrubs, and climbing plants, of Asian, American and European origin. Loniceras are rustic and easy to grow and require temperate climates. The shrubby species are suitable for making hedges.
Its leaves are deciduous or perennial and its flowering is abundant, showy and very fragrant.
Evonimo
The Evónimo or Bonnet is a genus composed of 120 species of deciduous and evergreen shrubs, native to China and Japan. Deciduous species are prized for their pretty colors, while perennials are prized for their leaves, which range from completely green to shades of white or yellow.
Its use is varied: the nuances are used as isolated elements in gardens and to make hedges.
Boxwood
It is one of the most beautiful hedge shrubs that have been used for centuries in many European gardens. Its color is intense green and its growth is medium, as it cannot exceed one and a half meters.
This monoecious, evergreen shrub is long-lived and has compound, whole, dark green leaves, while its flowers are small, white, and have an unpleasant odor.
Photinia
It is a fast growing genus that can easily reach 3 meters tall. It is a rustic shrub that has elongated leaves that are bright red in new vegetation, purple in the summer and green in the winter.
It is one of the few red evergreen hedge shrubs.
These are 5 of the best shrubs that are adapted for hedges, and although I have left it for the end of this post, my favorite is the photinia. ;)
This article has been viewed 1,667 times.
Rate article
This article has a 5 rating with 2 votes.
Article comments
There are no posted comments.