Is it a good idea to invest in Amazon stock?
Author

Holly Cousins

Published

March 8, 2021

Word count

448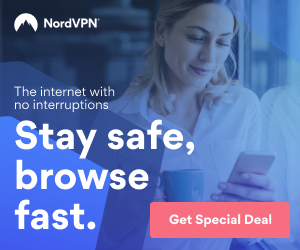 Is it a good idea to invest in Amazon?
Amazon is a huge multinational company; the stocks are valuable, and have proven themselves as lucrative to early investors time and time again as the company experiences huge growth and change. Although the market is quite stagnant right now, it seems a good time to invest as the company reaches the brink of breakthrough with new products and services that may revolutionise our lives as we know them, and increase the value of the company, and its stocks, even more.
Stock
Currently, the Amazon stock price is neither rising nor falling significantly. After a drop from just over $2000 dollars in July of 2019, the Amazon stock price has not fully recovered, and now has hovered between approximately $1700 and $1900. Currently, the price is at $1898.00, after a growth during the Christmas period, which may mark the beginning of a recovery for Amazon stock. Clearly, since the birth of the company in 1997, the stock has grown hugely, but may be beginning to slow after years of market success. Competitor eBay is experiencing a similar plateau in stock price, having spent 2019 moving between $27.02 and $42.00; despite the growth in online shopping, it appears that the stock price is currently fairly stagnant, although Amazon stock comes at a much higher cost.
Equity
Assets for Amazon has been a consistently (and significantly) growing figure. In 2019, the total assets owned by Amazon reached $199.099 billion, and of this, $43.401 billion was held a cash. The figure of cash held by Amazon has also significantly grown (by 45.81%) this year alone, pointing to a growth in the strength of the company even if stock price has remained fairly stagnant. Since 2017, the long-term debt attributed to Amazon has fallen to $22.472 billion, whilst total liabilities have reached $142.591 billion. This leaves the company with quite a low shareholder equity, given its size, at just $56.508 billion. This figure is, however, rising, suggesting that the company has continued to, and will continue to grow in size and strength despite the relatively high debt.
Looking to the future
As a giant company, Amazon is constantly developing to keep up with technological advances, and is often leading the charge. With developments to the home assistant Alexa, shortening delivery times and piloting their new streaming service, Prime Video, it is hard to imagine Amazon suffering many failures in the near future. Alongside this, the company is developing cashless, cashier-less stores based in facial recognition technology, and in AI and home robots. Undoubtedly, Amazon is set to release products that will change the way our world functions, and will become more and more integral to human existence itself, and therefore experience huge company growth that may translate into more valuable shares.
This article has been viewed 1,288 times.
Rate article
This article has a 5 rating with 1 vote.
Article comments
There are no posted comments.