Best-Selling DIY Crafts That Will Make You Good Money
Author

Boryana Stefanova

Published

March 21, 2021

Word count

459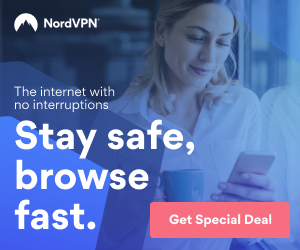 Do you consider yourself a creative person?
Is DIY imprinted in your DNA?
And how much time do you spend on your passion DIY projects week after week?
If creating things is something you're drawn to, that's great.
After all, everyone needs a creative outlet and a hobby to take the daily pressures off.
But why does this hobby of yours has to stay a hobby?
Why not turn it into a whole online business that could potentially replace your current nine-to-five occupation?
Earning a living while doing what you love - isn't that the ultimate dream?
Having the freedom to spend your days exactly how you would like to spend them...
I think we can all agree that's something everyone is hoping for.
If you've been thinking about selling your work, there is no better time than now.
These days, the DIY crafts are selling like hotcakes online.
You may wonder, what crafts are performing the best money-wise?
Let's talk about that, shall we?
Currently, you'll have no trouble selling crafts in the following categories:
Home-Related - decorative pillows, welcome mats, door hangers, paintings, frames, wall letters, etc. The list here can go on and on for ages.

Wooden Pallet Ideas - bookshelves have to be the winner, but they're not the only craft you can sell. On the contrary, wedding signs, family wood signs, and even name signs will bring you a nice paycheck!

Kitchen-Related Items - personalized coffee mugs are selling like crazy, so keep that in mind. In addition, you should also be offering mason jars, clay bowls, decorated serving trays, and even custom dry erased boards.

Bathroom-Related - would you say no to a pair of scented candles? Your future customers wouldn't say no either. Just like they will be interested in buying homemade soap - if you can create it!

Clothing - basically, there is room on the online market for any kind of clothing you can create from your home. Scarves, headbands, hats... Let's not forget the face masks - you'll have no problem selling a lot of those!

Baby-Related Items - let's think about the little ones! How happy their parents would be if they find the perfect items to buy? Some of those items are mittens, scrunchies, ribbon toys, plush toys, and baby blankets.

Printables - and we'll close the topic with the good old printables. Well, they may be good and old. But at the same time, they're selling better than ever. So, make some room in your day, and create printables, planners, and calendars.
Hopefully, this information will inspire you to start your own DIY business today.
Again, making money doing what you love to do - who wouldn't be jealous of that?
I know I am already!
This article has been viewed 955 times.
Article comments
There are no posted comments.