What Water Damage Signs Home Inspectors Look For
Author

Brittany Beadle

Published

March 23, 2021

Word count

664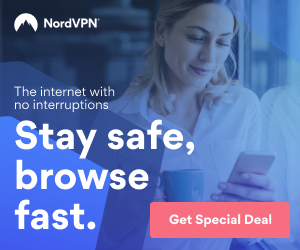 If signs of water damage are evident in your home, it's best to contact a water damage restoration company. This is especially true if you ever plan to put your home up for sale. Water damage is one of the first things home inspectors notice. Even if you list it on a seller's disclosure form, your chances of selling are better if the damage is repaired.
A good home inspector will find and disclose all water issues found.
When a home inspector notices water damage, the next thing you know, the potential buyers are worried about mold and irreversible damages in your home. To avoid a lot of trouble, be aware of water damage signs inspectors look for and get them resolved. It is also important to fix any issues because whether or not you plan to sell your home, mold is dangerous. If your home has water damage, resolving the problem is the right thing to do for your family now and for any future buyers.
Here is a list of water damage signs inspectors look for:
-Dark or wet spots on ceilings or walls
-Flaking or cracking drywall
-Peeling paint or wallpaper
-Wet spots, drips, or puddles around pipes, sinks, toilets, or taps
-Damp or musty smells
-Floors that feel "squishy" or "soft"
-Water stains on flooring or carpet
-Damp or water-stained basement walls
-Any signs of mold growth
-Damaged finishes, stains, or rust
-Loose or broken roof shingles
-Sagging ceiling
-Warped tiles
-Cracks in stucco
Home inspectors will usually check the entire house for water issues, including the crawl space, plumbing, basement, attic, foundation cracks, and roof shingles.
The house's foundation will be a top of the list concern for inspectors and buyers. If you notice cracks in your stucco, foundation, or exterior walls this could cause very expensive repairs in the future. Rain and other moisture could enter into your home through these cracks and cause paint issues, mold growth, swelling drywall, wood rot, and even an unstable slab causing your house to shift.
While you may be tempted to patch up or cover an area that shows water damage, it is a situation that needs further investigation. First, before putting your home on the market, you need to make sure that the problem causing the water damage is solved. Then, it would be best if you made sure the damage is not more than cosmetic. A water damage restoration company can tell if there is damage behind the walls or to your home's structure.
Before you become too concerned, know that water damage isn't always the cause for various issues you might see in your home. However, it is far better to learn about potential problems from a water damage restoration professional you hire than a home inspector. The water damage company representative is an expert and will be able to tell you the best- and worst-case scenarios for repairing water damage.
When your home has a history of water damage, even if it is repaired, it's a good idea to check for visible mold before a home inspection. Check under sinks, in bathrooms, the back of closets, and in basements and crawl spaces for any mold signs. If you do find mold, don't panic! Contact a mold remediation company, and they will be able to take care of the problem in no time at all.
Taking these steps before discussing selling your home with a realtor will make it a less stressful experience. Or, if you have had repair work done, contacting a licensed home inspector to check the work is a good idea to ensure there are no further signs of water damage.
Keep records of the repairs done to show the inspector or future home buyers. Buyers will feel more at ease if the remediation was done by an IICRC certified technician. There also may be warranties on the work completed. Passing on those warranties to the next buyer will add quality to your home sale.
This article has been viewed 858 times.
Article comments
There are no posted comments.