Build A Beautiful Organic Garden With These Ideas
Author

Alan F. Culberson

Published

April 11, 2021

Word count

964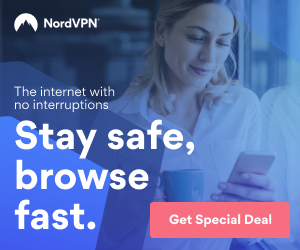 If you are not blessed with a natural green thumb, gardening can seem like something that you will never be good at. If you have the right ideas and information, gardening can be something that just about anyone can enjoy and actually be good at! Read on for some great tips on how you can be fabulous gardener.
Plan your gardening accordingly to the weather. If you live in an area where the ground freezes during the winter, do not plant anything before frost is expected. If you live in a warmer area, take a break during the warmest months of summer to avoid wasting too much water.
If you see mildew that is powdery, stay away from expensive chemicals to treat it. Mix plain baking soda with a small bit of liquid soap and water. Spray this onto your plants about once per week or until it subsides. Your plants will not be harmed by the baking soda, but the mildew will definitely not like it!
Think about leaving some areas of your lawn uncut. Long grass provides a great habitat for beetles, young amphibians and grasshoppers. Grass is also an important food source for some butterflies and caterpillars. Gardens without wildlife would be very sterile environments, and most plants can't reproduce without the help of wildlife.
When using fertilizer, moderation can be the key to success. While it's true that using a fertilizer can enhance your garden's productivity, it's better to apply it sparingly. An overdose of fertilizer can cause excessive growth of the plant's foliage with stunted development of the fruit or vegetables thereby reducing your harvest.
Use your used pantyhose in two beneficial ways for gardening. Wrapping and knotting up old soap slivers in pantyhose allows you to scrub stubborn ground in dirt off your hands, without needing expensive garden soaps. You can also use pantyhose to bag up your squashes and melons as they grow to give them more support on the vine, and the sun can still get through hosiery.
Try to fill your garden with a variety of plants instead of just a few types. A garden with a wide variety is more resistant to garden pests. It attracts more beneficial insects that eat the bad bugs. This will cut down on the need for pesticides. A garden with just a few types of plants will sustain more damage from pest invasions.
When you buy seeds for your garden, be sure to purchase seeds that are labeled "certified organic." This ensures that your plants will be organic throughout their lifespan and that the seeds you are buying aren't contaminated with chemical fertilizers or pesticides. Watch out for labels, such as "genetically engineered" or any mention of "natural" that does not include the phrase "certified organic."
Make bloom-times overlap. Plant both early and late blooming plants next to each other, so that you have flowers all season long. Shallow-rooted annuals can be planted around deep-planted spring bulbs - when the bulbs die down, the annuals will just be coming into flower. For each season, choose one outstanding plant to serve as the key flower. Plant in drifts throughout the bed, and fill in with secondary flowers.
You never want to do any gardening with open wounds, so make sure everything is completely healed up before you begin; otherwise, you run the risk of your cut being exposed to dangerous chemicals and dirt. It is possible for a cut to become extremely infected if it comes into contact with dirt and grime while gardening. Bandage all cuts completely, using bandages that cover and seal cuts.
Are you busy with your organic garden? Remember, before you replant your flowers or vegetables outside in cooler weather, you need to get them ready for the change in temperature and light! For a few weeks, move your plants to a colder spot with no light for a few hours. Gradually increase the amount of time you leave your plants in the cold. After a few weeks, your plants should be ready for the cooler outdoors.
Pine can make a great mulch. There are many common acidic plants that prefer acidic soil. Plants like these thrive when you use pine needles as mulch. Cover the beds with a couple inches of needles and as they decompose, they will disperse acid to the soil.
Know your soil. Before you being planning and planting your garden, be sure to test the pH of the soil. The acidity or alkalinity of the soil has a huge impact on the types of crops that can be successful on the plot. Take readings from several different areas of the garden as pH can differ from spot to spot. Adjust the soil or your plants as necessary based on what you find.
When starting an organic garden, test the pH level of your soil. You need to know the pH level of your soil in order to choose the appropriate plants that will grow in it. For example, plants that favor an alkaline soil will not do well in acidic soil. Test kits can be purchased to test the pH level of your soil.
Many people are confused about what the idea of organic actually means and so they think they can't participate in organic gardening. Organic gardening simply means that no types of pesticides or preservatives are used on the product which results in a much more natural form of the produce.
Avoid over fertilizing your plants. Over fertilizing can lead to lots of lush growth, that is soft and attractive to pests and animals. Slower growing gardens are often hardier, meaning they are better at resisting pests and diseases. This is one of those cases where too much of a good thing isn't a good thing at all.
This article has been viewed 1,262 times.
Article comments
There are no posted comments.