The Best Gifts Are Personalised
Author

James John

Published

April 21, 2021

Word count

529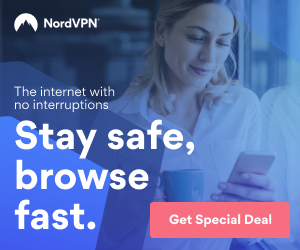 How To Give Personalised Gifts
Any time someone asks for a recommendation about gifting, I have without a second thought, always recommended personalized gifts. Personalization is not only a classic idea but a trendy one too. The goal should be to make every gift given special by including a personal touch. This makes your gift seem more planned, thoughtful and personal. And personalised gifts are perfect for nearly every occasion. Personalized gifts are ideal for lovers, parents, grandparents, siblings, friends, and even kids.
Gift giving is certainly a tricky venture. There is nothing that scares me more than giving a gift that is of no value to the recipient, so I try to make it meaningful by looking at several angles.
Give A Feeling Not Merely An Item
The price tag or size of the gift isn't what makes it truly important or valuable. In itself, gifting is always an event, giving us a chance of letting someone know how deeply we feel and care about them. The person receiving a personalized gift will value it more because they know you have gone the extra mile to make it special for them.
No matter the recipient or occasion, giving a gift should never be done simply because we have to. Rather, it ought to come from the heart, reflecting your relationship with the person receiving. Simply put your heart into it and personalize the gift in a way that conveys your deepest feelings.
Give Something Practical
Can't figure out what to buy for someone in your family or a friend? When in such a position, I always look for something that is not only unique but practical for their everyday lives. If he drives, why not give a personalised keyring? If they are running a business from the home, a personalised business card could be the ideal item to gift believe it or not. You can assist in helping them look very professional when conducting business!
Think About Their Lifestyle
Focus on the gift recipient. What kind of gift might be of more use to him or her? Is there a specific kind of gift you know they like but don't have? Or even a gift they've never thought about but you know they would love and cherish? Then personalize the gift to match those traits.
For example, both my grandparents are retired and are now enjoying their lives in tranquillity at home. With this hindsight, when I came across a lovely personalized photo gift option, I knew I had hit a jackpot. These were the ideal items to help them cherish memories of their children and grandchildren. My grandfather particularly loves the personalized lenticular flip photo gift I ordered for them, even though at first the effect was a bit overwhelming as he'd never seen it before, but once he got used to seeing it on the wall he completely loved it.
My Final Word
When looking for the perfect gift, I recommend a gift that is not only practical but personal. It doesn't have to be expensive. Let the gift speak your feelings. The personal touch is what gives value to the gift.
The selection of gifts is deemed very important as they represent what you feel for the person you are giving it to most people get confused while choosing a gift, here personalized gifts come into play as they are well presented and shows that you went an extra mile for the person.
Please visit Twent3 for the best gift ideas https://twent3.co.uk/
Article source:
https://articlebiz.com
This article has been viewed 749 times.
Article comments
There are no posted comments.