How Sokrio Distribution Management System will Improve Your business
Author

Erika Johnson

Published

April 27, 2021

Word count

424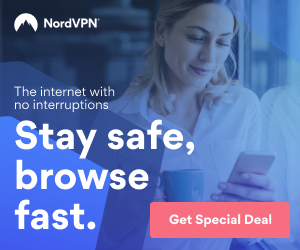 While you are struggling to manage your business's sales distribution channels, Sokrio Distribution Management Systems can help you get rid of this complication. Sokrio distribution management system is a solution that will not only help you grow and manage your entire sales channel, but also support and improve your business by increasing your business accountability, eliminating paper costs, reducing reporting time, and reducing product delivery time. Bring the complete sales channel of your organization in the palm of your hand.
Sokrio distribution management system will help your business to increase revenue significantly. This system will make sure the unstoppable cash flow from your sales distribution channel. The Sokrio distribution management system provides increased business productivity and work efficiency.
Let's see what role Sokrio will play in improving the sales and distribution channels of your business.
• Product delivery: Sokrio's delivery management system is essential for developing delivery skills. Businesses can reduce lead time to deliver products by up to 24 hours using the Sokrio DMS software. Also Sokrio delivery management system helps you deliver the right product to the right place at the right time.
• Demand analysis and market insight: The Sokrio Delivery Management System will help you create a complete analysis of clients' demands and needs. This system guides you to find all kinds of market insights and keeps you informed of every market update.
• Create new channel points: Sokrio DMS helps you grow your business significantly by creating new channel points. Your sales team members will have ample time to focus on lead generation and create more new channel points, While they are using the Sokrio distribution management system.
• Eliminating paper costs: Using Sokrio DMS software, your sales representatives will no longer need to use pen and paper to collect orders from clients. This system will help your business reduce the cost of paper by up to 100%.
• Tracking working hours and overtime: Using the Sokrio distribution management system you can track the working hours and overtime of your sales team members. This will help you find skilled workers at work and develop the productivity of your employees.
• Real time and advanced report processing: The Sokrio DMS system will provide you with real-time data reports from field workers. This allows you to easily track your sales channel activity and even employee movements from Sokrio distribution management system software. So you will be able to know everything about the movements of your employees and their work skills. As a result, they (sales reps) cannot fool you into reporting any activity.
Visit: Sokrio.com to know more
Hi, this is Erika. i am tech savvy person as well as digital marketing enthusiast. Currently i am working as a digital marketing executive.
Article source:
https://articlebiz.com
This article has been viewed 536 times.
Article comments
There are no posted comments.