Advantages of laser cutting in the business world
Author

Arun Amigo

Published

April 29, 2021

Word count

678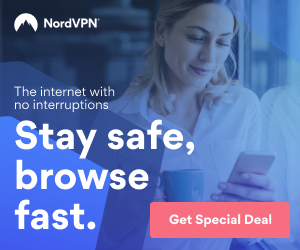 What does laser Cutting mean?
Laser cutting is a thermal separation method by which a number of different materials(metals and non-metals) can cut efficiently, quickly, and precisely, and without reworking.
A laser cutter is a computer-guided beam capable of precision cutting virtually any shape. Laser cutters are high-tech machines that factories use to cut apart metal parts.
Traditionally, metal is cut with a stamping press, which is a slower process that requires different tools for each type of cut.
Laser cutting is a very energy-efficient and environmentally friendly method of cutting. Using the latest cutting machinery, you go from the graphics to the finished workpiece quickly. Using different metal components, you can cut various shapes and sizes in various places, such as houses, automobiles, walls, papers, woods, etc.
What Materials Are Cut by Laser Cutting?
Before you are able to laser cut a piece, you need to decide what type of material you intend to use and which cutting geometry to use.
An image is created in software programs such as CorelDraw, Autocad, and Photoshop on the computer, and the raw data is sent to the laser cutter via a print command.
For example, an acrylic plate is placed on the processing table and the start button is pushed. The material does not have to be clamped, and nothing has to be modified at the device. Almost anything can be done on a laser machine. After the process is complete, the workpiece can be removed - without reworking.
How does the laser cutting device work?
During operation, the laser head captures an image and cuts out the design. If the laser does not impinge on the material with enough power, only one coating is removed (thus laser engraving). The laser beam passes through the material when its power is increased.
It is not necessary to rework acrylic to achieve flame-polished cutting edges. Lasers can cut a wide range of materials, including acrylic, wood, laminates, films, signs, paper, and much more.
There are processes involved in laser cutting that you need to follow to get the desired outcome.
Which industries can use laser cutting technology?
With the advent of laser cutting, almost any type of metal and other materials can be cut with this amazing technology, such as wood, plastics, acrylic, foam, cardboard, cork, textiles, paper, sheet metal components, stainless steel, copper, brace metal materials.
Various custom-made shapes and sizes can be created on a CNC Machine for stills and manufacturing industries.
The laser cutting machines are very energy-efficient machines that produce precise, high-quality products, requiring less energy.
Here are some examples where laser cutting is used to produce and deliver finely cut products of specified size and shape.
Companies such as Lift can cut binding and laser cutting into different shapes and designs.

Interior and exterior designers build different designs on house windows, grills, or anywhere in the house part.

Commercial, domestic, defense, personal & auto products.

Students in architecture are free to make it into any shape they want in the material of their choice.

To make all the parts for air conditioners, automobiles, and defenses

The virtual shape can be cut from a computer to a laser cutting machine, and then cut into physical material, such as invitation cards, fabric, leather, interior design, invitation cards, etc.

From jewelry to furniture to business cards; anything is possible with this manufacturing process.
The Advantages of Laser Cutting for Business & Other Areas
It will cut any shape or size with fine cutting in repeated mode, thus reducing the need to hire additional employees

You can produce a large quantity of your desired products from several metallic and nonmetallic materials.

This type of equipment is environment-friendly and requires minimal electricity to operate.

Because of its Auto Loop commands, it produces a lot of products in less time.

This tool works with multiple materials, including paper, wood, metal, leather, and textiles

With vinyl cutting, you need fewer consumables and replacements. Different tools can be used for various cuts.
This article has been viewed 723 times.
Article comments
There are no posted comments.