How First Corporate Clothing Helped During A Time Of Crisis
Author

Chris Mitchel

Published

May 4, 2021

Word count

391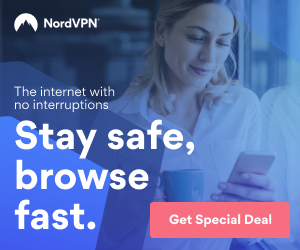 It's fair to say that a little over a year ago the world changed in a way that made how businesses operate so profoundly different to what came before that many of us were expected, at the drop of a hat, to adapt and survive. The pandemic affected not just how our businesses operated but how we thought about business as a whole. Suddenly there was the expectation not just to change our mode of working but to do so without suffering from those changes financially. Except that's still not the whole story.
For over 20 years First Corporate Clothing has been designing and manufacturing corporate branded clothing and corporate wear here in the UK. The fine quality fabric and smart, comfortable designs have been a part of the hospitality, travel and health care industries for more than two decades and First Corporate has been proudly tailoring away from the small coastal town of Port Talbot. They've been proud to "Make it in Great Britain" because this allows them to manufacture, store and ship to the UK quickly. This also put them in a prime position to help when Covid-19 suddenly forced us all to start being cautious about spreading the virus.
When lockdown was first initiated in March 2020 the UK was taken almost completely by surprise. Cases rose so quickly and widespread panic caused shortages of some of the most basic of products. Volunteers needed to step up and help the NHS cope under a surge in nationwide cases left them buckling under the strain. Masks needed to be provided to people who were required to keep calm and carry on working while many of us were forced to stay at home. This is where First Corporate Clothing stepped up to the plate.
Using the already established modes of operation that have allowed them to design and manufacture the uniforms necessary for the health care industry First Corporate Clothing were able to focus on providing the uniforms and PPE so desperately needed for the influx of volunteers. They were also able to start to manufacture cloth based masks that protected people from the spread of the virus, especially those working with those who are most vulnerable to its effects. Being able to help during a time of crisis once again made First Corporate Clothing proud to "make it in Great Britain".
My name is Chris Mitchel and I work for First Corporate Clothing. While many of the First Corporate employees have had periods of furlough and the business as a whole has had a reduction in orders (as hospitality and transport industries have slowed significantly in the last year) myself and my colleagues have been proud to keep helping in any way we can.
https://www.firstcorporateclothing.co.uk/
Article source:
https://articlebiz.com
This article has been viewed 545 times.
Article comments
There are no posted comments.