Do roofing companies offer financing?
Author

Mia Brown

Published

April 27, 2021

Word count

747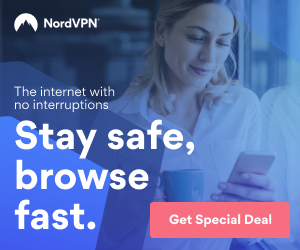 The short and quick answer: yes! Thankfully, most roofing companies offer financing plans to help homeowners be able to afford a new roof without unnecessary stress and fear. Most roofing companies use a third-party financing company for that. There are many situations in which you may want to consider using financing when needing to replace or repair your roof. In this article, we will outline the top three examples of why people use financing plans for their roofs.
Unexpected Roof Damage
Unexpected roof damage occurs most likely due to storm damage. It could be heavy rain, strong winds, hail, snow, strong sun, or even a hurricane. Different states have their most common reasons but overall, every state deal with heavy rain at least.
On one hand, it is not realistic to expect everyone to have significant savings on the side to spend on their house so unexpectedly. On the other hand, by not addressing the damage soon enough you risk further destruction, which can only cause more expenses in the future. These major costs usually need some time to plan, even for people who have enough. Having the ability to use financing can ease your mind and life a lot.
Upgrading To a New Roof Material
Some homeowners are not fighting against the clock to get a new roof, but have signs that the wearing is happening and sooner or later they will need to. At this time, some start saving and planning for the cost of it. Others may not be able to save enough or do not want to pull money out from other investments and end up finding financing as the best strategy for the project.
Other examples are homeowners who decide to upgrade to better materials such as standing seam metal roof or slate. Most of these upgraded materials are from better manufacturers and suppliers who have better warranties and might be another attraction to upgrade your roof.
Looking To Sell Your Home Soon
If ever spoke to a real estate agent about selling your home, one of the things he will look at to evaluate the price is the age and condition of your roof. That is because that will be the same concern of the buyer's real estate agent. Roofing is such a big expense that both parties want to make sure that the deal will not fall through because of the roof. If your roof is old, worn out, and worse, not safe, you sure need to replace it before selling the house. Unless you prefer to take a huge cut on the value of your home because of that. In some cases, homeowners can increase their home value significantly between upgrading and not upgrading which justifies and possibly surpass the cost.
What are the other options for roofing financing?
• Personal Loan
• HELOC
• Homeowners Insurance
• Cash-Out Refinance
• Government-Insured Loan
• Credit Card
• Company Financing
As you can see, some options are available only in select situations. For example, wear and tear are not covered by homeowners insurance, not everyone is able to use their credit card for such a big purchase, or even qualify for a HELOC or personal loan. Credit cards may allow for a higher spending amount, depending on your credit. If you have a strong credit and foresee that you can save enough to pay it off quickly this could be a good option for you. The problem for most people is that the timeline in which you have to pay is much shorter than the other financing options such as equity loans, personal loans, and any roofing company financing.
Advantages of working with a roofing company with financing options
Some roofing companies that offer to finance do direct financing. That means they provide the terms and rates, which will likely be less restrictive than a bank. They will likely have a third party managing that. There are many companies who specialize in lending money for roofing, meaning they know the industry and the process well and are likely to have better terms. It is advantageous to have a lender who understands the process. Some have a smaller or no up-front payment, and even some special promotions as they are partnering with the roofer company and benefit from more referrals.
Each case is different, and we recommend you to talk to your roofing contractor and your bank or financing company for the best options and rates. Financing is a win-win situation and a great option to consider.
This article has been viewed 1,113 times.
Rate article
This article has a 5 rating with 1 vote.
Article comments
There are no posted comments.