How to run a Group Action
Author

Deon Robertson

Published

May 11, 2021

Word count

638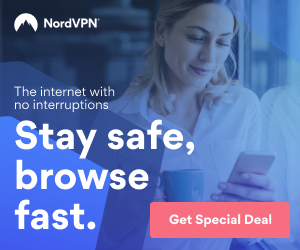 Every year there are thousands of class action lawsuits around the world, some that have obvious merit and requisite compensation required, and then some that are seemingly can only be described as both egregious and vexatious. Most of us are aware of the major class actions of the last few decades, like those brought against the large tobacco companies. And of course, we have seen popular movies like Erin Brockovich or at least tangentially aware of the central legal plot.
Essentially a class action is where several parties have the same or similar claim against the same company, and subsequently group their claims together into a single legal action. This is theoretically far more expedient than running each case separately because as a group action many of the core costs are shared across all claims and therefore economy of scale can be realised.
Until now these group actions are run manually by deploying large amounts of human resources to meet with each claimant face to face to establish the merits of every claim within the group, to gather any necessary case documents, identity documents, proof of address, power of attorney, authorisation, and any other facts and artifacts necessary to initiate their claim within the group. Additionally an extraordinary magnitude of additional operational resources, such as office space, workstations, computers and IT infrastructure, file storage, transport and telephony. So this initial step is extremely labour intensive and additionally prone to human error, typically causing lengthy delays further along the litigation process, and therefore further increasing already substantial costs. It takes a long time, sometimes years, to gather all the necessary information in order to create, copy and store all the resulting files just to initiate the case, and just getting to the end of this initial claim registration phase is a complex undertaking and a prohibitively expensive process.
Unfortunately for the uninitiated, the breathtakingly large bill accumulated to simply get out of the starting blocks. So buckle up and add several blank pages to your existing case budget, because this is where the real fun starts.
Given that these group actions are typically only brought against wealthy corporate companies, and the total punitive rewards and pecuniary damages they could be liable for should they lose, normally running into the tens or hundreds of millions, you can be rest assured that the defendant will assemble a formidable and experienced legal team to defend the action. So in this David versus Goliath battle, the defendant's expert legal team's typical strategy is to bully the litigators with their substantial cheque books, and they achieve this by creating sequential obstacles, even based on seeming minutia, but each requiring the litigators to re-focus their resources to operationally deal with each obstacle. This iterative process is terminally disruptive and typically drags the case out for years beyond even the most generous initial estimate. So now your costly resources are deflected, there is very little progress, and no end in sight as you watch your budget burn down toward zero. They will actively drive the costs so far beyond any worst-case case budget, in many instances dragging the smaller law firm under and ultimately into bankruptcy.
GMT's Group Action Platform (GAP) solves all the common issues faced when running a group or class action through:
comprehensive "lean-back" automation, from registration to administration to case close-out;

highly flexible, self-service configuration to suite each case requirement;

reducing time-to-market (switch a new case on in minutes)

reducing costs (operational, logistical and human resources)

requiring minimum intervention (maximum automation, management by exception)
"Our comprehensive GAP class action management platform is a highly flexible, easy to use, game changing online technology, automating the end-to-end turnkey case management processes, materially reducing both the time and cost, essentially approaching zero." says Deon Robertson, Technology Director, Group Management Technology 
Deon Robertson
Technology Entrepreneur
www.groupmanagementtechnology.com
Article source:
https://articlebiz.com
This article has been viewed 992 times.
Rate article
This article has a 3 rating with 1 vote.
Article comments
There are no posted comments.