Why your business needs cloud services?
Computers & Technology → Technology
Author

Sarah Bakker

Published

May 11, 2021

Word count

729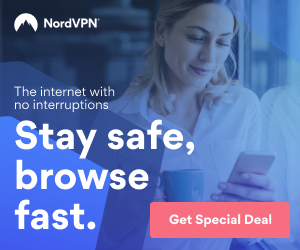 The digital era has brought a sharp surge in competition in the global IT market. It has become necessary now more than ever for businesses to invest their resources in building flexible and sustainable strategies. To push their company towards significant progress and scale-up, many businesses are now investing in cloud services.
Cloud services make it easy for companies to access and analyze data for analytical as well as business intelligence purposes to digitally transform their businesses, achieve efficiency and reduce costs.
What are cloud services?
Cloud services refer to a wide range of services that are delivered on-demand to companies and customers over the internet.
These services are designed for providing hassle-free and affordable access to applications and resources, without the need for any investments in internal infrastructure by the company. Cloud services are managed by third-party providers that fulfill the unique demands of the business and provide large-scale solutions.
Some of the scalable solutions provided by cloud services include storage, analytics, networking, and artificial intelligence. Any service that doesn't require any form of physical contact with the computer hardware is made available via the cloud.
Everyday operations such as file storage, email, back-ups, and project management are also included in cloud services and make the internal processes of the company uncomplicated and brisk.
Types of Cloud Services
There are three types of cloud services:
Software as a Service (SaaS)
Software as a service (Saas) is one of the most popular types of cloud services. It contains a plethora of scalable solutions such as backup and file storage, tools for project management, and email services. SaaS allows the companies to not install or maintain software, as one can access them via the cloud services provided on the internet.
Infrastructure as a Service (IaaS)
Infrastructure as a service (IaaS) is a form of cloud computing that gives resources to compute virtually over the internet. To manage SaaS tools, providers need robust infrastructure, which is provided by IaaS.
Platform as a Service (PaaS)
Platform as a service (PaaS) allows companies to build their cloud-based apps. It helps the companies with operating systems, databases, and programming languages that are used to set up cloud-based software.
Why companies should use the cloud
Companies can drive consistent transformation, expand their operations and keep the processes flowing smoothly. Businesses should use the cloud for the following reasons:
Cloud Services
Cloud services allow companies to try out their hardware and software in a computing environment provided by a third party. It makes sure that you can improve the performance and security of your infrastructure without being restrained by resources or budget.
Cloud Governance
Cloud governance includes a set of roles that make sure that companies can improve their data security and tackle risks efficiently to let the operations run smoothly.
Cloud Automation
Cloud automation makes use of software tools to automate and effectively manage nearly all manual tasks by handling the cloud infrastructure of the company.
Cloud Migration
Companies can make their transformation easier via cloud migration, as you can easily move your old data and operations to the cloud, making the entire process effective and cost-efficient.
Benefits Of Cloud Services
Expand the operations easily
A good cloud service provider makes sure that you can scale up your business easily by providing all the required software and structures that meet the unique demands of your business.
Moreover, cloud services allow you to keep up with the changes and stand out in the market. Be it expanding the workforce or improving the software used, cloud services help the company elevate its current operations.
Lower the cost
Software licenses are quite expensive. On the other hand, cloud services are often available on a subscription basis. This lowers the cost of upgrading the infrastructure and software. The cloud does not require you to invest in resources and maintenance, as it offers hassle-free access to software and storage.
Improve flexibility
Cloud services offer immense flexibility, as companies are free to acquire the services whenever the demand arises. If a company does not need a particular software, it can easily cancel its subscription. The flexibility to acquire or cancel a subscription anytime saves a lot of time and resources.
Wrap-up
Cloud services can leverage your existing operations by meeting the unique demands of your business, upgrading your processes according to technological trends, and pooling the best solutions for your business.
Sarah Bakker works for SISAR B.V. Learn more about different cloud services and the benefits of the cloud for all kinds of businesses, including IT cost savings, improved scalability & performance.
Article source:
https://articlebiz.com
This article has been viewed 998 times.
Article comments
There are no posted comments.