How Can Office Users And Commercial Real Estate Brokers Adapt To The New Future?
Author

Arun Kirupa

Published

May 4, 2021

Word count

810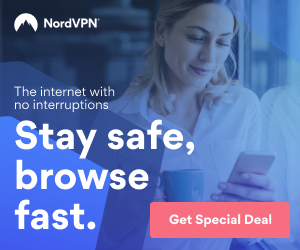 Physical distancing protocols could be extended for another three months, or even longer, in Ontario, according to recent news. Even then, it's likely that people may continue to stay away until the coronavirus threat has been shown to be gone for good. This sets the stage for a modern reality in which more workers than ever before work from home.
"The Ontario Government declared real estate an essential service, in order to permit transactions to close," OREA President Sean Morrison said in a press release, adding, "I want to make it clear that this does not mean business as usual for Ontario's realtors." What this means is that we'll have to change the way we run our brokerages.
That's why, as a commercial real estate brokerage firm in Toronto, it's more important than ever to keep innovating and instilling that mentality in your company, cultivating new ways to run the business with your team. The real estate industry is currently venturing into uncharted waters, frantically trying to keep up with an ever-changing world. In order to survive, the need for change and adaptation has never been greater. The newfound real estate infrastructure, in my opinion, would manifest itself in the following ways.
A Change in Attitude Towards Square Footage
There will be a noticeable change in tenants pushing to reduce their commercial square footage in order to reduce their exposure. If they haven't already, tenants with groups of more than ten people will leave the shared spaces until it is safe to gather in groups again.
This is something that real estate brokerage firms in Toronto are starting to notice. As of March 14, 2020, the real estate market in Toronto had reportedly dropped by 37% from the same period last year.
Larger space users will look to integrate this newly built work-from-home infrastructure to reduce their reliance on costly office space in the city centre. Both of these classes will be moving to smaller rooms, so expect a squeeze in the 1,500- to 8,000-square-foot space range until things settle down.
Commercial brokers should stay in touch with their clients and inform them that there are tech-ready spaces available now that might not have been available previously. Downsizing will help your client save money, and they will be grateful for your assistance.
Revisit spaces that may or may not have served in the past, and really get to know the client's needs. Instead of paying upfront, advise your client to take advantage of opportunities to lease for less and reconfigure the room with a landlord-tenant allowance or even fund furniture packages over the course of a year.
A New Reliance On Digital Tools Has Emerged
In order for new potential tenants to make quick decisions, they'll need verified information and access to units — although they may not want to or be able to visit them in person until the pandemic threat has passed. Real estate owners and brokers will have to provide potential future tenants with quick and detailed information in order to successfully lease their properties by utilizing digital tools like:
New prospective tenants may need verified information and access to units in order to make swift decisions, even though they do not want or be able to visit them in person before the pandemic threat has passed. Real estate owners and brokers would need to use digital resources to provide prospective future tenants with fast and accurate details in order to effectively lease their properties such as:
• Virtual tours.
• 3D floor plans.
• Space plans that can be customized to the tenants' needs (and quickly).
• Built-in furniture plans and pricing.
• Realistic renderings of what the finished space may look like, if it's not already in move-in condition.
• Easy access to a lawyer and notary if a deal is to be completed.
Brokers, with the aid of landlords, must be able to virtualize leasable spaces and consider allowing tenants to condition their agreements on a final walkthrough of the space. And it appears that we are naturally moving in this direction. With the majority of real estate customers today locating, investigating, and connecting remotely, it makes sense to bring more of our industry online.
This is a wake-up call for commercial real estate brokers. The behaviour that we as an industry take now, in the middle of a crisis, will only contribute to a more robust real estate environment in the future — one that is more than just physical. Until now, real estate has lacked in the technology department, failing to take advantage of technologies that were once thought to be obsolete or overrated. Augmented reality, 3D virtual tours, and digitized floor plans, on the other hand, can begin to be used on a large scale. In the end, we believe the real estate industry will emerge from this lockdown with more creativity, refinement, and market awareness than ever before.
This article has been viewed 1,053 times.
Rate article
This article has a 1 rating with 1 vote.
Article comments
There are no posted comments.