Use your smartphone's fingerprint scanner smartly
Computers & Technology → Technology
Author

Mujib Khan

Published

May 17, 2021

Word count

1,028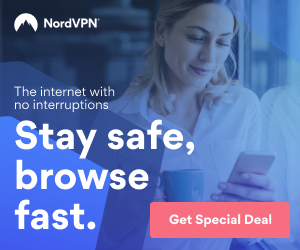 Biometric authentication on consumer devices has become popular with the introduction of the iPhone 5s and a fingerprint sensor called "TouchID". Android smartphone makers like Samsung and LG quickly followed suit, but Google just started supporting fingerprint readers last year in Android 6.0 Marshmallow. App developers have also begun to implement it in their apps, which has allowed fingerprint scanners to really be helpful and not just a gimmick.
Perform quick actions with a tap of your finger
Google Pixel smartphones have a handy feature that lets you open the notification panel by swiping down on the fingerprint reader. Fingerprint Quick Action does something similar, but you can install it on any device, and you don't even need root access. However, you can assign your quick actions.
Install Fingerprint Quick Action, give it access to the smartphone settings, and then go to the application settings. You can assign three quick actions. One is performed with a single touch to the fingerprint scanner, the second - with a double-tap, and the third - with a swipe (this, however, does not work on all devices). There are quite a few choices: you can open the list of applications, put the device to sleep, activate the split-screen mode, take a screenshot, turn on the flashlight, launch some program, and so on.
This app has an alternative called Fingerprint Gestures. There are a few more functions here - for example, the program can control the player's playback. This is quite convenient if you want to play or pause tracks without taking your phone out of your pocket. However, the application will need rooted rights to implement some features, and it is not available for all smartphones. Try both programs and watch which one works best on your device.
Protect your personal diary
The diary is a very personal thing. And you are unlikely to be delighted if someone outside gets to your records. So to avoid worrying about security, try the Journey app. It offers you to keep a diary, access to which will be protected by a fingerprint scanner.
After installing Journey, you will be prompted to set a password - do that. Then go to settings and enable the "Fingerprint" option. Now your innermost thoughts will be safe.
Hide your photos
If you want to hide your photos from prying eyes, unique applications for blocking access to selected images come in handy. Add your most valuable pictures to the gallery and set up access to them only with your fingerprint. It will place photos in an encrypted database that third-party applications cannot open. And none of the curious will see what he is not supposed to.
Protect apps from strangers
You can use the biometric fingerprint scanner to unlock the entire phone and protect individual applications. This can save your confidential data, for example, if the smartphone is already opened in the hands of an intruder (or simply from overly curious friends). But, of course, an extra level of security will not hurt, especially in the case of instant messengers or payment services.
Keepsafe's App Lock utility can block the launch of your chosen applications until you touch the fingerprint reader or enter your password. After installing the program, give it access to the data, go to the settings and activate the "Use fingerprint to unlock" option. Next, choose which apps you want to protect.
When you open the desired program, you will be prompted to unlock it with your fingerprint. App Lock also has several alternatives that are not inferior to this option.
Access your passwords
The password manager is convenient. It rescues you from having to memorize a bunch of complicated combinations. However, before that, you still have to enter the master password. Fortunately, you can save time by enabling fingerprint opening of the protected database.
Most popular managers support this feature: LastPass, Keepass2Android, 1Password, Enpass and others. Look in your password keeper's settings and find fingerprint unlock there - it's much faster than entering characters manually.
Enter payment applications
Many payment applications support fingerprint authentication. Among them, for example, Android Pay, Samsung Pay, QIWI, Yandex. Money, as well as a variety of banking programs. Usually, this feature is disabled by default, but you can find it in the settings. Yes, and purchases on Google Play can also be verified with a fingerprint. Fast and convenient.
Authenticate purchases in the Google Play Store
Authenticating app and game purchases on the Google Play Store is essential because otherwise, even a child playing a game on your device might go ahead and accidentally buy something. Previously, the Play Store allowed you to confirm purchases by entering your Google account password. However, it can be an extensive method, and this is when the fingerprint scanner comes in handy. You can go to Play Store settings and turn on "fingerprint authentication", and the next time you make a purchase, you can quickly authenticate it with your fingerprint.
Banking
We often use banking apps to make payments and transactions, but it can be tricky to enter the password to log into the app every time. Also, what if our phone gets stolen and a thief can somehow get inside the app. It's scary. Well, no more, thanks to the fingerprint scanners. Most banking apps have started integrating a fingerprint sensor to make transactions with a tap of the sensor. Not all banking apps support it yet, but with most new Android smartphones equipped with a fingerprint reader, they should do so soon.
Unlock your computer
When your computer has a fingerprint scanner, it is very convenient. You don't have to enter your password after every wakeup. True, mainly laptops are equipped with built-in finger scanners, and even then, not all. For other computers, you will have to purchase a separate USB reader. But a more convenient option is to use a scanner on your smartphone.
To do this, you need the Remote Fingerprint Unlock app. It can remotely unlock your Windows computer as soon as you touch the fingerprint scanner on your smartphone. So you have to install the desktop application and then link it to the Android client. Quite a handy thing.
This article has been viewed 596 times.
Rate article
This article has a 5 rating with 1 vote.
Article comments
There are no posted comments.