Home Decorating with Rustic Furniture
Author

Rheon Biegel

Published

May 19, 2021

Word count

531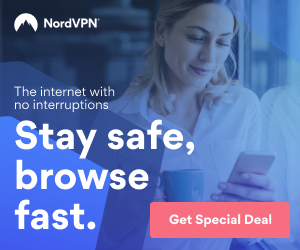 Rustic furniture has been popular for almost 100 years, but it has never been as popular as it is today in the year 2020. Baby boomers absolutely love rustic furniture, but the interesting aspect of the boom in rustic furniture sales is among the younger generation.
A large portion of the younger generation is looking to break away from traditional furnishings to add their own personal touch and style to their home and infuse it with a little bit of nature and history.
Not only does rustic furniture provide you with a down-home feel, but you can infuse your own personal taste, color and personality as well. Rustic furniture can change the entire look and feel of your home almost overnight.
Types of furniture
the most popular types of rustic furniture are bathroom vanities, medicine cabinets, towel racks, coffee tables, bookshelves, armoires and sofa tables. You will find that there are a lot of different types of pieces for your bedroom, the living room, kitchen, and even your dining room. It is very simple to keep the rustic theme in one room or easily expanded throughout the house.
How to choose
there are a lot of different types of rustic furnishings that you can buy for your home that will satisfy your personal taste of rustic nature that you're looking for. Some of the pieces are very rustic while others are a little more, less rustic thereby giving you an opportunity to combine the rustic and modern feels for something unique. Due to the uniqueness of the wood you will need to look at multiple color options and styles to see what type of furniture appeals to you most.
Mexican rustic furniture
one of my absolute favorites when it comes to rustic furniture is furniture where the wood has been extracted from old barns and stables throughout the flatlands and mountains of Mexico. Some of this wood is well over 100 years old and thereby giving an incredibly unique feel and taste of outdoor natural history.
Furniture manufactured in Mexico utilizing this wood produces some of the most incredible rustic furniture available today. Each piece is unique in the fact that the wood itself comes from a much larger piece thereby highlighting the knots and rustic stress cracks throughout the wood itself.
Hand forged
many of my favorite pieces of rustic furniture also utilize hand forged Spanish iron hardware. By combining Spanish iron hardware with reclaimed wood, the skilled workmen can create unbelievable rustic furniture masterpieces. The iron is hand forged just like it used to be over 100 years ago, although some of the tools have been improved over the years the manufacturing techniques are still basically the same. With each piece being handmade it is extremely easy to look and really appreciate the way these are manufactured as opposed to mass-produced rustic furniture that looks like a good imitation but fake.
If you are searching for that one unique piece or are having a challenging time deciding what shade and style of furniture to go with and you're looking for some suggestions, go to Rustic Vanities & more, they offer a wide variety of living room, bathroom, kitchen, patio, and lanai rustic design choices.
Rheon Biegel is one of the co-founders of Rustic Vanities & more located in Las Vegas, featuring premier rustic reclaimed hand carved and hand forged furniture and has been for the last 12 years, if you'd like to contact Mrs. Biegel you can do so @Rheon@rusticvanitiesmore.com. www.etsy.com/shop/RusticVanitiesmore
Article source:
https://articlebiz.com
This article has been viewed 530 times.
Article comments
There are no posted comments.