Electrical Remodeling Tips By Electricians in Santa Barbara
Author

Mia Brown

Published

May 25, 2021

Word count

622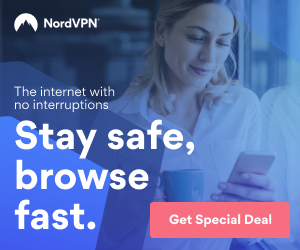 When homeowners think about remodeling their home, the plumbing and electrical system are often not the first things they will think of. Most likely they will avoid any electrical work if they can. People like to wait until something breaks to fix it. But how often should an electrical panel and wiring be upgraded? That is a very difficult question to answer. Basically, it depends on a lot of factors. It depends on the quality of the materials used, the skill of the electrician, not "cutting corners", the quality of the materials including the panel and the wiring, and the use by the homeowner. Even the weather. For example, big countries such as Australia and the United States have different climates within them. That is one of the reasons why it is a good idea to hire a local electrician.
We asked Richard, a trusted electrician in Santa Barbara, CA, when and why homeowners should remodel and upgrade their electrical systems.
1- You see signs of corrosion, rust, heat, or any sound anywhere in the electrical system
First and foremost, upgrading the electrical system may be essential to fix certain problems and ensure the safety of your home. If you hear any cracking sounds, smell burning, feel the heat, or see any corrosion coming from the wiring, outlets, or circuit breaker, call an electrician. Adding to that, if your wiring is over 20 years old, you really need to rush that call. These problems are serious, and remodeling is not a luxury, but a necessity.
2- You have an electrical panel from manufacturers who are known for problems
Do you know who is the manufacturer of your circuit breaker? The majority of homeowners have no idea and never heard about the risks of living in a home that still has some panels known for problems. If this is you, you should check your panel as we speak. The panels from Federal Pacific Electric (FPE), Zinsco, and Pushmatic are known for big problems, even electrical fires. If you happen to have on the above panels call an electrician to do a replacement as soon as possible.
3- You are going to remodel your home
Remodeling your home, especially if doing a big renovation, is a great opportunity to look at your electrical and consider any replacements and upgrades. If you are making changes to the walls, or need to cut holes in the drywall for your plumbing for example, it makes total sense to take the opportunity to remodel everything. Depending of what renovations you are doing, you could save a lot of time, headache, and money if you do it all at the same time.
4- You will be purchasing new appliances which will use a lot of electricity
In addition to considering the status of your electrical wiring and panel when remodeling, also check your electricity bill to see how many amps you are currently using. If you are close to the limit that your panel allows, it is a great opportunity to consider an upgrade. This is more common for homeowners who purchased a home before 1990. These are likely to be 100-to-150-amp panels. Nowadays, the standard is 200 amps which allow homeowners to run multiple "heavy "appliances such as air conditioning, dryer, hot tub or sauna, and even a home theater or EV charger.
There are many reasons to consider electrical remodeling. You may be forced to do it due to a problem, old wiring, or it just may make sense to save money in the long run and do all the remodeling at once to allow for the current tech lifestyle you wish. Whichever the reason, find an electrician you trust and have them help you with the best plan.
This article has been viewed 508 times.
Rate article
This article has a 5 rating with 1 vote.
Article comments
There are no posted comments.