Lighting tips and ideas by an electrical contractor in Pasadena
Author

Mia Brown

Published

May 26, 2021

Word count

755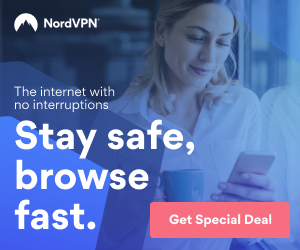 The right lighting installation can transform any home or business into a totally different space. The type of lighting, the temperature, and color, the fixture, the location. All should match the style and intent you are trying to achieve. There are a lot of tips and tricks to consider. We are going to share the six most important tips given by an experienced electrical contractor in Pasadena who has installed light fixtures for three decades.
1- Residential or Commercial Lighting
Is it a home or a business? The type of circuit and voltage used may be different which means you have to look at a different selection when choosing the fixture. Big commercial spaces may also have bigger lights depending on the intent and function of the business which takes us to the next point.
The kind of lighting each area of your restaurant needs depends on what happens and what your patrons experience in that area.
For example, the table area needs lighting that allows for easy menu-reading. At the same time, though, it shouldn't be glaring. This will make it hard for people to relax, and they won't feel a sense of privacy in their space.
2- Purpose of the Space you are Installing Lighting
After knowing what type of voltage you are looking at, look at the space and what people will be doing there. Is it a kitchen? A living room? A restaurant? A store? A kitchen needs a lot of light. Recessed lights are great ideas and will look fantastic. Living rooms also look great with recessed lights, but if you are looking into a more classic or sophisticated style, you can look at some pendant lights and chandeliers. If this is for a restaurant or a store it depends of the type. Most will want a lot of light. However, some restaurants or stores may want to create a more romantic or intimate ambiance, which possibly means less lighting, and specific to designated areas – task lighting or accent lighting.
3- Layering with your Lighting
Layering is important, especially in restaurants. After you have decided on your ambient lighting, you will need to decide on task lighting. Task lighting is specific lights places in certain areas where people do specific tasks (e.g. eating, preparing food). For example, under-cabinet lighting, bathroom vanity lighting, pendants over a bar, a reception of a hotel, an office, a pool table area, and more. You can have both more general lighting to create ambiance and then task lighting. Task lighting is usually brighter than ambient lighting.
4- Consider Accent Lighting Features
Accent lighting is a beautiful addition to any room. These include wall lighting, recessed spotlighting, track lighting, and wall-mounted picture lighting. You these types of lighting a lot in art galleries, photo galleries, garden areas, home entrances, etc. Think of it as something that will catch the eye of your guest or customer. It works particularly well if highlighting something else, for example, a piece of art.
5- Decide on a lighting Design/Theme
Yes, lighting can follow a theme along with the style of your house of business. Meaning it should be consistent. Examples are vintage, modern, minimalist, elegant, hip, or more provocative. Try to stick with only about three or four different types of lighting throughout your store or room.
6- Consider Cost-Efficiency
Having beautiful light fixtures does not mean that you need to pay more for electricity. Electrical design services can help you understand the best fixtures are you should be using for your specific goals while keeping the electricity costs lower. In some cases, you just need to be more strategic in where to put the fixtures and which one to choose. Although you may think you need more lighting to brighten up an area, you may only need to be more strategic in where you install it.
When it comes to improving the appearance of your home or business, lighting is one of the most important factors to consider. It can easily change the look, feel, and value of your property. Understanding the function of each room will determine the types of lighting to consider, along with lighting placements. This will ensure the best results as well as good cost-efficiency. If you are looking to revamp your place or installing new lighting from scratch, you should consider all the above points before deciding what to do. We recommend that you work with your local electrician for further suggestions and ideas on your particular case and space.
This article has been viewed 907 times.
Article comments
There are no posted comments.