Mixed-Use Properties for Artists
Author

Michele A Gambetta

Published

June 21, 2021

Word count

1,756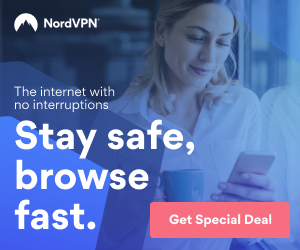 For artists, designers and creative business owners that want to legally live and work in the same location in NYC, a mixed-use property could be the solution.
Mixed-use buildings are a unique type of commercial property that is often overlooked. These buildings are residential-commercial hybrids. They are specially zoned to include both commercial and residential units. Commercial spaces are located on the street level, below the residential spaces, which are upstairs. Both are fully separate.
Mixed-use buildings are usually self-contained and small buildings – typically 2-3 floors and with 2-5 units total – giving owners a unique autonomy and opportunity. Owners can use specific units themselves while collecting rent from other, leased units, and are not beholden to building boards or neighbors living too close-by. Typically there is more residential square footage than commercial square footage, and both are contained in the single mixed-use building. This versatile inventory was used by artists in 70s and 80s for live/work spaces since ground-level commercial spaces usually have high ceilings, and storefronts can be galleries, showcasing artworks, bringing visibility, social interaction and sales.
Mixed-use buildings are a great real estate inventory and can still be found in NYC for less than $1M in certain borough neighborhoods. Like most commercial real estate, their value is determined by a combination of their location, closeness to transportation, age, structure, amount of rent they can collect annually by the leased units (rent roll), and what the market will bear.  These properties are an often misunderstood real estate inventory and can be challenging to purchase, precisely because of their uniqueness and versatility. If you are considering owning a mixed use building you need to understand more!  
FEATURES
There are a variety of mixed-use properties in New York City. The boroughs of Brooklyn, Queens and the Bronx have many mixed-use brick buildings with mom-and-pop storefronts on the street-level containing bodegas, coffee shops and hairdressers, and 1-2 floors of residential units above. Less common are single-family properties in residential neighborhoods, with a doctor's or dentist's offices on the ground floor, attached to the primary home. Other variations include large apartment building complexes with a full block of ground floor retail containing needed neighborhood stores like dry-cleaners, deli, and supermarket etc., and residential apartments located behind or above. 
Mixed-use properties provide owners with the ability to have two different legal occupancy uses and tenants in one building - both residential and commercial. These buildings are considered a subset of commercial real estate even tho the vast majority of them have more residential square footage than commercial space. Investors often buy the properties for their income, and they are considered - and priced - as a commercial asset-class. Since mixed-use properties include both residential and commercial tenants they usually bring an attractive texture and synergy to neighborhoods. These properties give owners and tenants a rich urban experience with easy walking distance to neighborhood shops, restaurants and jobs.
THINGS TO KNOW BEFORE PURCHASING A MIXED-USE PROPERTY
Because of their unique features, mixed-use properties require special consideration. They are a commercial product often purchased and owned by professional landlords to be rented to others, and transactions usually involve sophisticated sellers. (Residential units such as condominiums, co-ops, town-homes or single family homes are considered a residential/"consumer" product since they are usually purchased by individuals to be owned and lived in, not rented out)
If you find a mixed-use building you are interested in, thorough due diligence is critical. The risks and possible costs could be significant if the due diligence is skimped on. You need to fully understand what you are purchasing and assuming liability for. Zoning and legal use are critical. New owners are responsible for things prior owners did incorrectly or didn't do at all, so purchasers should have an experienced NYC real estate attorney and real estate agent compile and review the related details. Many residential real estate agents are not familiar with mixed-use buildings since they are a small niche which often fall under the provenance of commercial brokers, so be sure your real estate agent is familiar with this inventory or find a real estate agent who is. Your agent should know the following details and be able to address them with you.
DUE DILIGENCE
Due diligence issues include understanding the past use of the building, the building rent-roll and expenses, physical inspection, and any outstanding Department of Building (DOB), Certificate of Occupancy (CO) and zoning issues that will follow the sale and when taking possession. Past and present tenancy issues -- whether the building is being sold tenanted or completely vacant – include the status of leases, whether there were ever any illegal evictions or overcharging of rent stabilized tenants, and histories of current tenants. Some questions to ask include: How did this building become vacant? Were all construction and renovations done correctly? Are there any open permits? Can the current use be grandfathered into the Certificate of Occupancy? How was the commercial portion of the building used in years prior? Is the building environmentally clean/safe? 
Because mixed-use buildings have two legally zoned uses - residential and commercial - owners need to consider two or more different kinds of potential renters, types of leases, construction needs, liabilities and insurance. This is different than when buildings have only one legally zoned usage and type of tenant. You should think these things through before purchasing. 
ZONING ISSUES + CERTIFICATE OF OCCUPANCY
The building's Certificate of Occupancy (CO) should be reviewed by your purchasing team including architect and/or zoning attorney. There have been cases where buyers failed to inspect the CO and did not realize until after the completed purchase that the building was only commercial and not mixed-use, even though people were openly living there. NYC buildings constructed before 1938 often do not have a CO, but the past use of the building can often be found and grandfathered in. Everything is case-by-case, and needs to be reviewed by your architect and attorney.
If a seller or real estate professional tells you it is easy to change a particular use, speak to a zoning attorney or architect. Changing a building's CO can take 8-12 months, if successful, but is not always guaranteed. You also want to know if the building has any additional FAR (floor area ratio) aka "development rights" which could be added to the building and increase its value and potential use.
TENANTS / REGULATIONS
You also want to review residential rent regulation and rent stabilization laws when considering purchasing a mixed-use building. NYC is a tenant friendly city, especially for residential tenants, and you want to be sure you understand the laws. New York's 2019 laws need to be reviewed. People from other parts of the United States or around the globe often assume that the residential tenants' legal rights will be as limited as those of commercial tenants, but that is not true in NYC. New property owners with rent-regulated units have been blindsided by financial risks arising from their (and their attorneys') ignorance of NYC residential laws and failure to take precautions to prevent loss. The careful negotiation of the contract of sale and all the sellers' terms and facts can be essential to preserving a building's income and to proactively prevent future losses. While commercial tenants are not as protected as residential tenants, they can also bring their own issues and be hard to evict. Be sure your real estate attorney is based in NYC and knowledgeable about mixed-use inventory.
FINANCING
Financing a mixed-use property can be challenging for buyers who are not professional landlords, but it is usually possible for qualified buyers who can show 2-3 years of tax returns and bank statements. Mixed-use buildings are typically funded through commercial loans, but both Fannie Mae and FHA allow mixed-use loans for financing both single-family and two-to-four-unit mixed-use properties, as long as at least 51 percent of the building is residential. 
The Small Business Administration (SBA) offers a special 504 loan with low down-payment options for small business owners which is a great option for selling artists, gallery owners and small creative businesses that can show steady business income. The federal government backs these SBA loans, resulting in a smaller down-payment requirement than typical loans, highly competitive interest rates, and elimination of some transaction fees. Most banks will accept artists as "small business owners" if their application package is strong enough, and correctly presented. A knowledgeable lender and real estate agent can help with your positioning.
Mixed use properties are appealing because of the commercial income they can generate, but its important to note that lenders are often uneasy if too high a percentage of a property's total income is generated by the commercial space rather than the residential. This is case-by-case and different lenders have different underwriting parameters. (A bank you've done prior business with may also give you more flexibility). Owners are required to pay commercial property taxes and associated business taxes for the % of commercial space.
INSURANCE
Insurance for mixed-use buildings is often not considered when purchasing, but should be kept in mind. Will your commercial tenant be a print-shop, a child-care organization, a restaurant, architecture firm, a deli? Each different business has its own use, physical needs and foot-traffic which determine whether the tenancy is possible, as well as insurance needs.
You want a good insurance agent to walk you through commercial tenancy types and transfer of risk. Each commercial tenant should be required to carry a liability policy of at least $1 million. Policies should name the landlord or building owner as an additional insured. Building owners should not be held responsible for tenants' customers. The insurance carrier for commercial tenants should be rated B+ or better on the A.M. Best scale, which will indicate if the insurance company has a good ability to meet its financial obligations. Other insurance rating groups use different classifications, but the key is to find a carrier with a "good" outlook.
The process of buying a mixed-use building is usually more complex than other real estate transactions but also opens the door to more possibilities, especially for artists and creative business owners looking for an authentic live-work situation and neighborhood connection. Feel free to reach out to discuss your situation if you are thinking about this inventory. The additional upfront work will be well worth it, when you walk to work in the morning by jogging down a flight of stairs.
For more information or to discuss purchasing options contact:
Michele Gambetta. 646-245-9801.
Mgambetta@bondnewyork.com
Michele Gambetta is the founder of ArtCondo and a licensed real estate agent in NYC specializing in helping creative professionals purchase
real estate and gain equity. www.ArtCondo.com
ArtCondo2013@gmail.com. 646-245-9801
Article source:
https://articlebiz.com
This article has been viewed 1,154 times.
Article comments
There are no posted comments.