Songwriter Gifted Pen Hired For To Write The Hits
Arts & Entertainment → Books & Music
Author

Laura Mcnicols

Published

June 26, 2021

Word count

834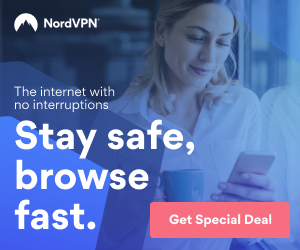 When you think of Country music, you think of names and heart throbs like Keith Urban, Brad Paisley, Derks Bentley, Neal McCoy, Billy Currington, and the list goes on but where do those great songs and ideas come from??
Artists often recruit songwriters to help write a great song to resonate with their audiences. Some songwriters are recognized, others go in the background for many reasons. Some prefer their private life over fame, others like the money attached to the service of songwriting. Recently while out on a run to do an interview with the very sexy Keith Urban, we caught a glimpse of the hidden yet beautiful spirited and talented songwriter with the gifted pen who earned her name "The WordSmith" when she was barely out of High School. As luck would have it she received a long awaited call from her Publisher Marsha Brown who with great excitement informed Milliea McKinney, she would be auditioning for the legend himself Hank Williams Jr. With great excitement Milliea, aka Mia, would rush home from school and then over to the audition for good ole Hank.
Nervous and scared out of her mind she realized she had to pull it together.
She then took a deep breath and began to randomly pull lyrics and ideas from her very focused treasure of lyrics.
Standing in anticipation for a response from good ole' Hank she began to hold her breath.
Then came the response she had been waiting for. What seemed like all her life.
With a giggle, and a smile ole' Hank Jr. responded.
" I have never in all my born days seen or heard anyone come up with so many great lyrics off the top of their head in mere minutes!
You are something else, little lady, you are definitely a wordsmith."
Holding her excitement in Mia, then paused to hear him finally say; we will give you a try to see what you can do under pressure!
Mia, remembering it like it was yesterday says; " I literally lit up like a bonfire on a hot summer night! I had hot flashes, nervous hands, and a big smile on my face. I was so excited I ran all the way home to share the news with my family who by the way were in disbelief!"
Here we are years later and Mia still sits in the background writing great songs for the artist that hire her for her gifted pen. I know you really can't get too specific due to contractual agreements but how do you decide not to take the deserved credit for your own talent? "It's truly a choice!" What influenced that decision? "Well, I am a very private person. I see first hand how privacy can be evaded and for me that would definitely not work. I mean it's a compromise for some of the Songwriters, and artists. They need that gratification I never really got much from fame. It was always kinda self-serving I thought but some people need validation. I never was one of those people. I just love music and what I do that was enough for me." What can we expect from Milliea McKinney, the songwriter? "Watch the charts then you come back and visit and tell me. I expect the same fun excitement and love for making great music with the superstars of country music."
How many songs do you think you have written since that audition for Hank Jr.? "Whew! That's a great question but unfortunately I can't answer way too many to count!"
So now that you're back on the saddle of songwriting again how does it feel? I know for a couple of years you kind of fell off. You were in full force with running your own business. Is that correct? " "Yes I had my own Conscious Music Business where I did artist development and mentored upcoming artists that had a dream of taking the stage professionally one day." How admirable of you! This was your way of giving back? "Yes it actually was the influence behind forming the company." But then that came to an end this past winter? " Yes the building was destroyed in the December bombing downtown Nashville." So then what? "Well I had to reinvent my goals for survival with Covid, and now this happening I had to do something to keep myself from crashing totally financially. I then had to go back to what I knew about music!" So here you are! Does it even seem like you have been away? " Not really music is home for me in any atmosphere. I am glad to be back and I look forward to what the future unfolds for me'" If you had to do anything different in life, would you? " " Not absolutely sure at this moment but ask me that question again sometime in the future. I think everything happens for a reason and without it we can not align with God's plan or our purpose."
I have been reporting news and entertainment for over ten years now my favorite is reporting is the true stars behind the scene that make the superstars shine. I love a great story! But I love the true facts even better behind a great story..
www.nashvillenownews.com
Article source:
https://articlebiz.com
This article has been viewed 1,289 times.
Article comments
There are no posted comments.