The Best Roofing Materials That You Need To Know
Author

Emmanuel Orta

Published

June 18, 2021

Word count

503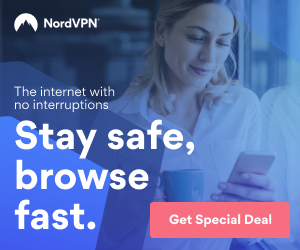 The Best Roofing Materials That You Need To Know
Not long ago, homeowners only have limited options when it comes to roofing. Today, advanced roofing materials provide various homeowners options to choose from when designing or renovating their houses.
Roofing materials vary based on the roof's shape, the property's location, its climate, and whether you'll be using it for commercial or residential properties. Asphalt shingles are standard in residential houses because of their affordability and durability. Meanwhile, commercial properties often use metal and built-up roofs for their versatility.
Like any other construction project, there are various factors that you need to consider to choose a suitable roofing material. Here are the primary materials that you can choose from when replacing your roof.
Primary roofing materials for your construction project
Rolled roofing
Rolled roofing material is one of the top choices for low-slope residential roofing because of its excellent design and material. Each roll consists of asphalt and mineral-infused material mixed with mineral granule. These strips of thin, large-format roofing material are about 100 square feet long and 3 feet wide. They're also quite affordable and can last for at least ten years before needing any replacement.
Solar tiles
For those looking to save money on electric bills, installing solar tiles is the best way to go. Nowadays, manufacturers have found a way to integrate solar collectors into existing tiles. Thus, generating at least 1 kilowatt of power for every 100 square feet. It's ideal for areas that receive a lot of the sun's heat or those who live in neighborhoods that forbid the use of typical solar panels.
Metal roofing
Metal roofing is one of the most commonly used materials for both residential and commercial properties. They often come in shingles or vertical panels and can even last for at least 60 years. Metal can withstand even heavy rain and snow and are highly resistant to high winds and fire. It's also lightweight, which means that you can install it on top of your existing roofs. It costs between $5 to $12 for every square foot, depending on the style and type that you choose.
Slate
Slate roofing is only a few of the materials that can last for more than a hundred years. Same with metal roofing, it's also highly resistant to fire, waterproof, and can withstand even fungus and mold. It's a highly efficient roofing material perfect for wet climates or areas.
Ruber Slate
Rubber slate roofing is another material that can last for more than a century. It also looks pretty natural and can easily get cut using a knife so that you can fit it perfectly into your existing roof. Although it's highly resistant to natural damages, it easily breaks when you walk on it, making it susceptible to hail damage. When installing it, it's best to leave it to roofing professionals to get the exact fitting.
Regardless of the roof type you choose, there's always a chance to get damaged. So, it's best to ensure that your roof is covered when such a problem arises.
This article has been viewed 690 times.
Rate article
This article has a 5 rating with 2 votes.
Article comments
There are no posted comments.