Understanding The Benefits Of Concrete
Author

Emmanuel Orta

Published

June 18, 2021

Word count

527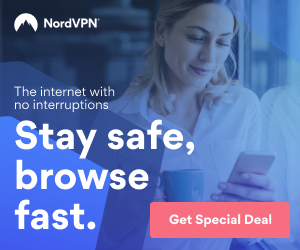 Understanding The Benefits Of Concrete
As more construction professionals recognize that building constructions require more energy than developing them, the need to find ways to increase the project's durability and energy performance increases along with it. That's why most professionals in the construction industry often choose concrete for their projects.
Concrete is an excellent choice for sustainable development. It's even become an integral part of everyone's communities because of its benefits. To help you understand it better, here are a few of the most common benefits that concrete has to help you decide if it'll work well with your future projects.
Benefits of concrete
Exceptionally low carbon footprint
Concrete is famous for its energy efficiency and recyclability. There are even new variations such as carbonated concrete that cures with carbon dioxide instead of water. Thus, contributing to making it the lowest building material around. Also, there are various industrial wastes that you can recycle as an aggregate for cement. It includes fly ash, waste glass, and even vehicle tires. Using these wastes helps boost the concrete's properties without affecting the structure's quality.
Highly durable
Concrete can withstand almost any weather condition and can even last longer compared to other building materials. Even more, it's highly resistant to water and even gets reinforced when exposed. Because of it, it's a highly ideal material when dealing with underwater projects or other structures submerged in water. Also, pure water doesn't have any adverse effects on concrete, making it suitable for canals, dams, and waterfront structures.
Resistant to high temperatures
Unlike most construction materials, concrete can withstand high temperatures. It can even withstand heat for up to six hours. Thus, allowing enough time for people to escape in case of fire. You can even combine it with fireproof steel to add to its strength. Also, concrete doesn't rot or rust. It's also highly resistant to water, vibrations, and even extreme weather conditions.
Easily transformable
Freshly mixed concrete comes in a liquid state, making it flowable. So, you can pour it into any formwork or shuttering configuration depending on your project. You can even adjust the mix to cast it into complex shapes and sizes. Also, since you can cast it in any form or shape, it allows you to use it for any design in almost any type of project or application.
Cost- effective
Because of their high resilience and durability, concrete structures require barely any operating costs. Also, insurance costs for most concrete buildings are relatively low compared to structures made with combustible and moisture-sensitive construction materials. Also, since it only requires a third of the maintenance compared to other materials, concrete materials can save you a lot of money in terms of cost and lifecycle costs.
The bottom line
These are only a few of the benefits that concrete has to offer to your project. Concrete has been the top choice for most projects because of its versatility and reliability. It has also paved the way toward a more environmentally secure future because of its recyclability throughout recent years. So, if you're looking for a material that can provide you with many benefits, concrete material is the best choice.
This article has been viewed 680 times.
Rate article
This article has a 3 rating with 2 votes.
Article comments
There are no posted comments.