The Best Options For Front Yard Trees
Author

Emmanuel Orta

Published

July 1, 2021

Word count

499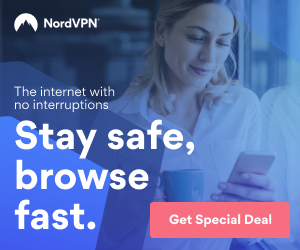 Trees come in all shapes and sizes. They can range from towering oaks to trees that you can grow on your patio. So, if you're trying to find the perfect one for your yard, your options might almost seem endless.
One good rule of the thumb is to plant a tree as far as the tree's maximum tree height. So, if you're planning to place a 30-foot tree in your front yard, then the tree should be no less than 15 feet away from your house.
Every tree species has its unique need. If you want to have beautiful tree foliage, you need to choose the best one suited for your yard. Here are a few species you can consider regarding beauty, shade, and size.
Primary tree species for your yard
Golden chain tree
Golden chain trees are one of the sturdiest plans that you can have in your yard. Although it only blooms yearly, its flowers are more than enough for gardeners to have on their property. This tree performs well in cool and moist areas.
Some people feel drawn to its golden chains, making it an ideal addition to your front yard landscape. That's because of the golden flowers that it blooms for only two weeks.
Silk trees
Silk trees, otherwise known as Albizia julibrissin, are another fan favorite for many gardening enthusiasts. But one thing that you need to remember about this tree is that it's invasive. It holds true, especially in warmer areas in its zone 06-to-09 range. But if you're in the colder end of the spectrum, then you can always consider having this massive tree in your yard. This plant produces powder-puff flowers with distinct, aromatic scents.
Dogwood trees
Another excellent option on the list is dogwood trees. These trees are pretty famous for their spring blooms but are also quite popular with their fall foliage.
Flowering dogwood is an endemic species in the United States and often has pink blooms. It also grows up to 25 feet tall, which certainly is an excellent focal point for your yard. The fall foliage also ranges from purple to reddish-bronze.
Weeping cherries
Weeping cherries are another option that you can have for your outdoor space. Some would even say that its form would add novelty to your aesthetics. One of the most popular weeping tree species is the Weeping Higan, with its white and pink flowers that commonly bloom in April. If you want to have it in your front yard, expect it to grow to at least 20 feet tall, with its rooting system reaches up to 15 to 25 feet.
Choose the right tree
There are so many factors that you need to consider when selecting the right tree. Besides knowing the proper tree care, it's essential to consider the tree's size once it's fully grown and its root system. You need to ensure that it'll fit your space too. You can always ask a few experts to know which best tree suits your needs and your yard.
This article has been viewed 915 times.
Article comments
There are no posted comments.