Effortless Ways To Properly Maintain Your Roof
Author

Emmanuel Orta

Published

July 1, 2021

Word count

504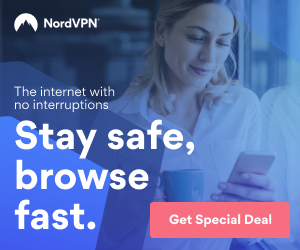 Roofs are one of the most expensive parts of any house. Alternatively, it's also one of the most expensive parts to repair when it gets damaged. That's why it's only practical to learn how to maintain it to ensure it'll last.
Routinely inspection and proper maintenance can help you prolong your roof's lifespan. So, to help you extend its longevity, here are a few easy tricks to properly maintain your roofs.
Essential tips for maintaining your roofs
Check the roof's shingles
If you want to maintain your roofs properly, it's best to check your roof shingles every year, especially after a storm. But it would help if you also remembered that it's not only the wind and the heavy rain that can damage your roofing shingles. Even the sun's ultraviolet rays can cause it to get damaged over time, too. So, ensure that you check your shingles regularly to check if they're still in tack and are still fully functioning.
Trim the branches
Those who have trees nearby are pretty familiar with the challenges associated with clogged gutters. That's why it's essential to address these concerns before it even happens. You can start by trimming the trees with overhanging branches, especially before the winter comes. It's also best to get rid of any broken branches to prevent any damages. Keep in mind that heavy wind, ice, and snow can whip the branches or even pull them entirely. Thus, causing the roots and the tree's structures to get damaged.
Unclog the gutters
Most homeowners are pretty familiar with clogged clutters, especially when it comes to their roofs. Most of the debris that gets stuck in it can range from wall paint, dried leaves, to even bugs and other debris. When this happens, the stagnant water can damage the roofs over time. Even more, it can also affect the supporting beams which hold it up. That's why it's best to clean the gutters regularly, especially before and spring and falls come in.
Check the moss
Moss can undoubtedly add color and magic to any part of your house. But the damages that it can bring to your roof is no laughing matter. If left unattended, the moss can eventually damage your roof, even if it's from wood, concrete, or asphalt. Moss can grow between your roof's shingles. Over time, it will start to grow and lift each shingle peace away. Thus, causing the water to seep inside. When that happens, there's a huge tendency that the wood will rot inside, causing your roofs to get leaks.
Prevent ice dam buildup
Roofs are also susceptible to damaged caused by ice dams, especially after heavy snowfall. So, it's best to find a way to protect your roofs from any ice dam buildups to prevent roofs from getting damaged. To do this, you can check your attic's insulation and ventilation system if the roof is warm enough to melt the snow. Ensuring that your roofs are adequately insulated will also help you save money on paying your electric bills.
This article has been viewed 530 times.
Rate article
This article has a 5 rating with 2 votes.
Article comments
There are no posted comments.