On-Page SEO and Off-Page SEO Tips
Computers & Technology → Search Engine Optimization
Author

Andreas Pepas

Published

July 1, 2021

Word count

977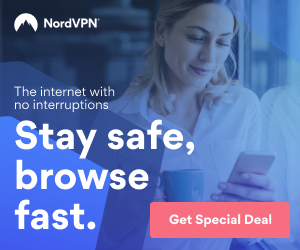 On-page and off-page optimization are both necessary to optimize any web page. On-page optimization focuses on the use of specific keywords to create a web page. Off-page optimization focuses on building links to the page from other websites and web pages. Ranking algorithms for the top search engines have made links so vital that it is impossible to rank high on search engine results pages if you only focus on keywords.
Links
Two types of links are used in websites. The navigational link connects pages within a website. Hypertext links are those that provide parenthetical material or footnotes, digression, or parallel themes and can be used to provide information related to the main page content. If not used properly, both types of links can cause disruption or problems in site design.
If a paragraph or text contains invitations for readers to visit other pages or websites, it can distract attention. As readers move from one site or page to another, this can disrupt the flow of information. Information can be altered entirely if readers are placed in unrelated areas without any explanation or introduction.
Links are used to reinforcing the original message of an author by offering a variety of related materials. The links should point to other resources on the site that uses similar visuals or texts. A reader must be aware of when they link to another website.
Good hypertext linking is about maintaining a site's contact with its readers. A simple link works in one browser window. The linked page replaces the original content. You can avoid this by adding the "main" argument to your link tags. This will allow the linked page to appear in a new browser tab in front of the original. This allows the reader to access the new material without losing a visual connection with the original site. Frames are another way to preserve narrative and design context. Frames are used to divide the browser screen between site navigation and the content to be displayed.
You can provide website navigational links via plain text, JavaScript, PHP, or graphical links. Simple text links are the easiest to implement, and they are recommended regardless of whether other link types are being used for navigation. They are easily accessible by all search engines, but they can be challenging to maintain for sites with more than 50 pages. This can be fixed by paying attention to website design. JavaScript navigation can be used to create complex drop-down menus on large websites. Although it allows for easy changes once implemented, it requires more expertise and knowledge to implement. Search engines do not use this type of link, so the pages referred to by these links may not be indexed without another form of navigation.
The Relationship Between Usability and Linking
The ability to learn and complete a task confidently with minimal discomfort for the user is called usability. A website designer or developer will consider usability to be the ability to create and use websites that are easy to understand and can be used to accomplish a task. It's about anticipating customers' needs to help them achieve their goals through a true and accurate website to their purpose of providing information or at least access to it.
An easily navigable website will reap the rewards of customer satisfaction and conversion. Websites should tell customers what they are all about and explain what products or services are offered. It should also be able to meet both search engines' and humans' needs. Both want to understand a page and know how to navigate to the next page. It is essential to understand and speed up the website's information structure.
SEOs' primary goal is to get client websites into search engines and directories and have them ranked high enough to be found, end-users. SEO and marketing should go hand in hand to ensure that site owners have top spots in search engines and convert customers. Website developers must be able to build websites that are useful to people, not search engines.
The source anchor and destination anchor are the ends of a link. Link refers to both the source anchor and the destination anchor. The link target is, however, the term used more commonly. A URL (Uniform Resource Locator) can be used on the World Wide Web to refer to a page, web page, or another resource in a document. It can also refer to an HTML element that is added to a webpage.
Hyperlinks are displayed in web browsers using a distinguishing method such as a different font, color, or style. A link may be identified in a graphical user interface using a mouse cursor that changes into a hand motif. Most links in visual web browsers will display underlined blue text if they are not cached and purple text if they are cached.
Every website owner dreams of having the correct link at the right place and on the right page. Many pages include the main navigation that allows you to navigate the essential sections of the site. You may also see links that point to privacy policies. Many sites use secondary navigation to link to pages within specific departments. Secondary navigation can provide different links within a section, proving very useful to search engines and users. Navigational links are usually found in content-rich areas of a page. Links embedded in text on web pages are widespread, which is beneficial for search engine optimization. This practice can lead to the reader's natural tendency to scan pages, resulting in missed links. Embedded links must be placed in the content so they can be easily seen. Too many links can make it difficult to read text on a page. Limit the number of links that are important to you and only include those links. You can place the rest of the links in other areas of the page.
This article was written by Andreas Pepas. Andreas is a Google marketing specialist that has been implementing SEO and PPC campaigns for 10 years. For more information about our services, please feel free to visit our website on https://www.prorank.co.za
Article source:
https://articlebiz.com
This article has been viewed 1,257 times.
Article comments
There are no posted comments.