The Best Dehumidifiers of 2021
Author

Michalla Mannino

Published

July 14, 2021

Word count

1,453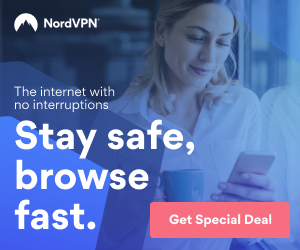 Banish excess moisture from your closet, garage, or basement.
Muggy, humid, wet, soggy. None of these terms indicate a healthy home or a fun place to live (unless you're a forest-floor frog). Humidity can work its way into your home and settle in your basement, cellar, crawl space, or laundry room. Bring clean, filtered air back into your home with a little help from the best dehumidifiers of 2021.
Whether you're looking for dehumidifiers for basements or a machine for the garage, it's important to answer the question of "How do dehumidifiers work?" before you pick one for your project. The basics: a dehumidifier pulls warm, moist air into its refrigerated coils using a fan, stripping condensation from the air as it travels through the device. Condensation collects inside, and dryer, cool air is the byproduct.
Consider the scale of your project as well. Think about the size of your space and how difficult it may be to pull the moisture from your air. A cottage without proper HVAC in a humid environment may need a more powerful device than one in a dry place. (Psst, if you've got the opposite problem and need more moisture in your dry environment, check out our humidifiers.)
For absolute precision, use a hygrometer to measure the humidity level in your home before and after use of your device. Anything between 40-50% relative humidity is considered a healthy level for summer months, while winter levels may need to dip below that to avoid window condensation. For easier air cleanup sans extra devices and precise measurements, opt for a dehumidifier that can sense air moisture all on its own.
Whether you're looking for the best dehumidifiers for basements that feel a little too damp, or a crawl space dehumidifier, find one that meets your needs at Abt. And to learn more about what your home needs from one of these devices, check out our dehumidifier buying guide.
Best for Small Rooms/Crawl Space Dehumidifiers:
Frigidaire Dehumidifier Low Humidity 22 Pint - FFAD2233W1
Just because your project space is small doesn't mean your device should lack power. Meet the Frigidaire dehumidifiers that are designed to destroy moisture even in small spaces. With a 22-pint collection bucket, this skinny model is perfect for areas like laundry rooms and closets. Once your machine is full, empty the splash-guard bucket with ease, or set up a continuous drain option to empty condensed moisture into a drain. That way, you keep even more humidity out of the air, without having to run back and forth to the bathroom sink.
But what happens if your bucket overflows? It's not likely thanks to the Frigidaire's automatic stop function. Once water gets close to the top, the machine turns off until you come back to empty it. There's no fear of spilling any water on the floor (which could create an even larger problem).
With a design that can fit in many crawlspaces, this model needs a powerful filter. Frigidaire versions are designed with air quality in mind, and that means filtration is a top priority. The easy-to-clean washable filter helps to capture dust and allergens from the air that can be rinsed away with ease. For areas plagued with mildew and allergens, make sure you wash the filter often to keep the device running smoothly.
Best Dehumidifier To Have On Hand for Emergencies:
Honeywell Dehumidifier: 30-Pint Energy Star - TP30WKN
Up until this point, we've been showing off devices that are made for specific purposes, like small crawlspace-style designs and high-humidity removers. However, these Honeywell dehumidifiers (the TP30WKN) are made for domestic use and are great for the average home in an emergency. Those in extra-damp climates know that moisture levels can change in an instant, and that's when it's good to have this workhorse in the house. When it's not being used, the convenient cord-winder helps make storage simple.
These Honeywell dehumidifiers are ENERGY STAR certified and can have an attached hose for continuous drainage, meaning they can run for long hours without being checked on, and without using too much power. Plus, they're equipped with an auto-shutoff feature. That means that once they reach their capacity of 30 pints, they shut off. Maintenance is a breeze too, thanks to a filter clean notification and easily washable filter.
Best All-Around Dehumidifier for Moderate Humidity:
Frigidaire Dehumidifier Moderate Humidity 35 Pint - FFAD3533W1
For a moderate moisture destroyer, the Frigidaire dehumidifiers' 35-pint model tops the 30-Pint Honeywell in an extremely close competition. They both carry many of the same features, like automatic shut-off, splash guards on the removable buckets, and ENERGY STAR qualification. However, a slight boost in water capacity and an extra fan speed make the Frigidaire just a little more functional. Plus, this model is designed to work in extreme conditions when temperatures drop as low as 41 degrees, making this the pick for multi-season homes.
Like other Frigidaires, the 35-pint version features continuous draining options and custom humidity control. Set the humidity of the room to your comfort level, and let your device go to work.
Best for High-Powered On-The-Go Operation:
Honeywell Dehumidifier: White 50-Pint Energy Star - TP70WKN
Combining ease of mobility and smart technology, Honeywell dehumidifiers are designed for user-friendly operation and transportation. Whether you're keeping fabric curtains and couches dry at the homestead, or bringing it up to the lake house for the weekend, the TP70WKN beats out the competition. By pulling a full 50 pints of water from the air, this Honeywell model works hard and stores gallons of liquid at once. That means less running back and forth to drain the collection bucket, which is equipped with splash guard technology. Alternatively, ditch the collection bucket completely and set up continuous drainage via the drainage tube for unattended operation.
With a body designed for easy mobility, you'll never struggle with loading up the car or moving yours around the house. The Honeywell's heavy-duty handle can hold up to 150 pounds, while gliding wheels make moving from one space to another a breeze. Bring it around the house, down the street, or across the country.
This Honeywell dehumidifier is designed for medium to large rooms—think living areas, mid-size basements, crawlspaces, and bedrooms. Plus, with the smart humidistat, there's no hygrometer necessary. The Honeywell automatically senses when the room is dry enough and shuts off. Never come home to an overly damp (or overly dry) home again.
Best High-Capacity Dehumidifier:
Frigidaire Dehumidifier White High Humidity 50 Pint Capacity With Built-In Pump - FFAP5033W1
One of the heaviest lifting commercial models available, these 50-pint Frigidaire dehumidifiers are colossal versions of their 22-pint brethren mentioned earlier in this list. And it contains all the best aspects of its sibling's design. A washable filter, automatic shutoff, and portable design all make this an amazing option for large projects. Banish mold, mildew, and allergens from medium and small areas like open-concept homes, basements, and garages with help from this workhorse.
What this machine does hold over its 22-pint sibling (aside from a higher capacity for water) is a built-in pump. That means that the unit can continuously discharge moisture in an upward direction, fighting against gravity to empty into a utility sink or even out a window. Hook up a hose, turn the machine on, and walk away.
Best Dehumidifier for Wet Rooms:
GE Dehumidifier 50 Pint Stratus Grey With Built-In Pump - APER50LZ
Too much moisture can cause mildew, mold, wood rot, and pest invasions. If you've got set-in dampness and condensed water in your home, it's time to bring out the big guns with GE humidifiers. This powerful 50-pint water remover is designed to work hard for your schedule. That's why it's built with a two- and four-hour delay, meaning you can choose whether you operate it for two or four hours before turning off.
This machine is built for multiple climates, too. Frost buildup from low-temperature environments won't be a problem thanks to its automatic defrost system. The compressor simply cycles off while the fan continues working until the frost disappears. GE Dehumidifiers are designed with a pump just like the Frigidaire as well, meaning it can pump water upwards into utility sinks and windows as well.
Service and Support
If you're still not sure which dehumidifier is best for you, give us a call at 847-954-4100. We're happy to help you find the model that's best for your home and lifestyle. Our experts are equipped with all the knowledge you need to tackle your next project. Or check out our lineup of dehumidifiers online or in-store. All of our appliances come with a manufacturer's warranty of at least one year, and we'll continue to service yours throughout its lifespan.
Presented by: Abt Electronics and Appliances
Abt is your one-stop-shop for everything from appliances, electronics, furniture and more. Shop online for refrigerators, dishwashers, TVs and mattresses.
https://articlebiz.com
This article has been viewed 996 times.
Article comments
There are no posted comments.