RAY Property Management Software Review
Author

Reina B.

Published

July 21, 2021

Word count

1,180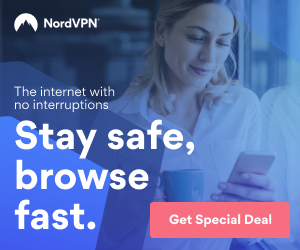 Is using RAY worth it? I'm writing this RAY review as a property manager who's been looking for property management software. For a while now, I've been meaning to digitalize my rental process but it's been a bit hard adapting to this always-advancing technology. I used several property management software, but this review is specific to RAY Labs, the mother company that offers RAY, the property management software. So first, I'm going to start by explaining what RAY is. As I said, RAY is a property management software that aims at offering solutions for property managers and tenants.
My experience
At first, I was unsure which software to go for, so I ended up signing up for several software. With RAY, I'd say the process was the easiest. When I first landed on their landing page, I got an email newsletter pop-up, so I subscribed to it. Then, I navigated through their website to get a better understanding of the company, what it has to offer, and its prices. The website is user-friendly and easy to navigate through, so you easily understand what each page is about and what to expect.
On the landing page, there are two links: Request a Demo and Watch Video. First, I watched the video, a short, straight-to-the-point one that actually gave me the push I needed to request a demo. I filled the form they required and submitted it. It didn't take long for the team to contact me, and fill me in on how the process is going to happen. Throughout the entire process, the team was always there to guide me and help me with any inquiries I had. Not only is the team helpful, but they're also very nice, and I was relieved knowing I can contact them at any time, and have faith they'll get back to me as soon as they can. Upon setting up the software, which they manually do, they offered me a free trial for a month. During that month, I familiarized myself with the software. During that same time, I was using other property management software as well to compare. However, RAY is the one I decided to go for. The software was so easy to use and really facilitated the rental process with my tenants. I listed my property on their app and was soon matched with a potential tenant interested in my property. RAY offered a communication channel for us, where we talked, negotiated, and decided on terms that satisfied us both. My job as a property manager was done, as RAY took it from there. You'll find more information about how RAY handled the process by reading the "Features" section next.
Features
RAY has some features that I haven't seen on other software, and I think this is what sold me most. Now I'm going to briefly talk about the features I used, as well as those that benefitted my tenants.
It was reassuring knowing some features are specifically offered to benefit my tenants while relieving me of some property management tasks. Below I discuss some features that I actively looked out for, and can either make or break for me.
Property Management:
This service enabled me to complete all the necessary processes, digitally. As a property manager, I have to write contracts that ensure I and my tenant are satisfied, sometimes have to keep my tenants updated on changes, and always remind them of due payments. With RAY's Property Management module, this is all done by them. They offered leasing contracts for me and my tenants to sign, arranged payment dates with my tenants, and arranged for the necessary move-in/move-out inspections. After listing my property on their marketplace, they scheduled viewings of my property and managed the booking requests. However, all of these processes were done with my knowledge, thanks to their dashboard. On there, I found all the information and metrics I needed to know. They kept me updated on new and ending leases, as well as gave me KPIs, which showed me how well things are going with my tenants.
Operations Management:
This service is more targeted to my tenants than me. All the additional features they had to offer here benefitted my tenants and eased some processes, as well as relieved me of some tasks. For example, I had a tenant who reported a maintenance issue in one of my rented properties. Normally, had I not been using RAY, I would have ran around trying to fix this issue, disrupting my schedule for the day. This feature allowed my tenant to report the issue on RAY's software/app. Taking it from there, they assigned the maintenance task to their maintenance team and solved the issue.
Also, my tenants told me that the "Visitor Admission" feature offered by RAY made them feel secure. Visitors admission is something I wouldn't have been able to control had I not decided to go digital, or specifically, used RAY.
My tenants also benefited from their delivery services, which helped them track any orders they placed and manage their delivery handlers.
Pricing and Payments:
Payments is probably the most exquisite feature of RAY. Since the PropTech industry is still a developing one, I'd expect to pay a considerably large amount of money, maybe to aid the industry is flourishing. However, RAY's prices were unbelievably affordable. One downside is not having estimated prices listed on their website, which is something that made me hesitate. However, I had come to understand that this is the case because they tailor prices according to our needs, as property managers. But not only are the prices affordable, but the method of payment is so easy as well. First, they offer online payments, which makes it easy to transact my tenant's monthly dues to my account. This is especially facilitated by allowing me to integrate my accounting system. Also, subscribing to them facilitates my monthly payment dues, since the required amount is automatically withdrawn from my account.
Communication:
RAY's feature for the greater good. This feature facilitated my life as a property manager. Instead of having to always update my tenants on any changes and send them the news, RAY does that for me. Instead of always reminding them of their due payments, RAY also does that. All of this is achieved by their "Push Notifications" feature. This also allows my tenants to start any discussions among each other, bringing the tenant's community closer together.
The Verdict
So, should you use RAY? Of course! After trying the software for 5 months, I can safely say that this is one of the best property management software we, property managers, can use. It left me happy and worry-free of any surprise tasks, and it left my tenants happy, knowing everything is just a click away.
So, if you want to take my word, check out their website getray.com and book a demo ASAP. I promise you, you won't be disappointed!
This article has been viewed 869 times.
Rate article
This article has a 5 rating with 1 vote.
Article comments
There are no posted comments.