What kind of cleaning need an office?
Author

Mark

Published

July 16, 2021

Word count

625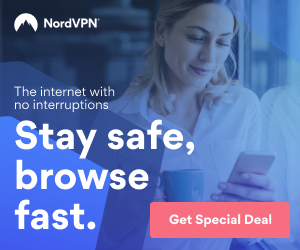 Office cleaning service
It is important to keep your office clean and organized way to have a productive day at work without any unnecessary distractions.
It really doesn't matter how often you clean your office. Whether you clean daily, weekly, or monthly, alone or with help of a cleaning company your working area should be kept in a good condition.
Here are few tips on how to keep your office clean
Organize your papers
Every office still keeps files that are paper-based. If you look around the office and the first thing you see is papers everywhere, piles of them on the desks, then you need to sort it. The best thing is to put them into filing cabinets and only keep the most recent papers on the desk using some trays. That way office space will be less chaotic.
Keep your working space clean
The working area you use on a daily basis should be kept nice and tidy. That means your desk and all around it should be dusted on a weekly basis using special dust repellent spray on most of the surfaces. Don't forget to empty your bins from under the desk and dust all the cables from electronics.
Keep public space clean
Bigger offices often have reception or waiting rooms that are specially designated for customers. Every company aims to have a good first impression from customers and to do that the public area should be maintained as well. It should be always dust, stain, and rubbish-free. If you have a carpet there simply make sure it is vacuum regularly, and if you have a floor then mop it at the end of every day.
Keep bathrooms and kitchens clean and disinfected
Some offices have kitchens and bathrooms for employees. Part of the office cleaning routine should be cleaning those areas also. Regularly empty bins, clean plates being used, microwave, table, and preparation surfaces. Use specially formulated sprays that disinfect the whole area. Bathrooms should be kept clean and disinfected on a daily basis as it will create a healthier environment for your employees.
Clean your electronics
Dust is everywhere. It is more visible, especially around electronic devices and cables. So make sure you regularly use a duster and special cloth to clean your PCs, laptops, printers, telephones, etc.
Clean carpets and glass/windows
If your office has carpets, there should be a vacuum in there. Reception, as well as main workspace, should be vacuum daily. If there are visible stains then the best option is to use carpet cleaner as you don't want your customers to notice it. When it comes to windows, you don't have to clean them on your own. Hire a window cleaning company and the problem will be sorted.
Hire cleaning company
Nowadays, there are many companies that provide office cleaning services. It is very simple to find the right professional for you. Search your local cleaning agencies, give them your requirements and they will provide you with a team of people to clean your office as many times a week as you need.
Even after regular office cleaning in every office can be found unnecessary equipment in form of old office chairs, old cabinets, broken printers, or other electrical appliances that are useless. If you don't know what to do with it just call your local office clearance company and they will sort it out for you. They will collect everything that you don't need and utilize it professionally.
The average office to keep on top of everything that is unused should use services from office clearance companies around 2-3 times per year.
Follow these few cleaning rules and dirty and messy office will be only in your past.
For people who have an office in London, I'd like to recommend environmental friendly, professional office clearance and cleaning services provided by House and Office Clearance Ltd. More details about this firm, you will find on https://houseandofficeclearance.co.uk
Article source:
https://articlebiz.com
This article has been viewed 462 times.
Rate article
This article has a 5 rating with 1 vote.
Article comments
There are no posted comments.