The Real Estate Website Where Nobody Wants To Leave Their Data
Author

Chris P Bertho

Published

September 3, 2021

Word count

1,170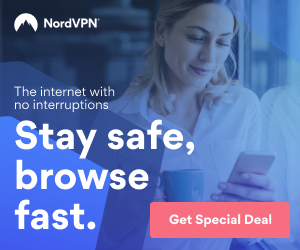 Every day I come across another better-designed real estate website with better content than most; but I keep coming across contact forms that do not prompt me to request more information. The contact tab is one of the worst-designed tabs on websites. They do not generate credibility and sometimes their content seems that the agency is doing you a favor by putting you in a contact form.
It's a shame to find a well-built, informative and interesting real estate website and hit the "contact us" page to find that it is "scary" to leave your details. This shows that the design, aesthetics and color of the website continue to be given more importance, to offer the "wonderful properties" from the best possible angle and not to give importance to how a person searches for information online. On how you search for information online about a product that does not cost $200.
Let's see if we find out. Either a real estate website builds trust or the battle has been lost before starting to position itself online. You invest what you invest in online promotion. One of the rules of marketing, in general, is to make it easy for the customers to contact you, to encourage them to do so and when they contact you to give you enough information to get to know them better.
Design Based on the Behavior of your Clients.
Before starting to design a real estate website, you have to know what the search habits of potential clients are and how they tend to behave when they want to request more information or contact a real estate agent directly. And this knowledge is reflected, especially in the "contact us" page. From the content you put on this page you will receive more or less requests and from those you receive you will get more or less the typical request of: "... please send me more information."
What use has it been to you to have 2,376 visits to your real estate website last month, if you don't know who has visited it and only 3 people have contacted you using the form? What's more, do you have a form or questionnaire on your "Contact us" page? What data do you ask for? Do you indicate your response time?
On a real estate website if you do not get a minimum 10% of information requests from all the visits that land on your website, you have a serious problem and it is very likely that you are wasting your money on online promotion. Any expert in online marketing would tell you the same thing as me: you have to know how to design the "Contact us" page to achieve that contacts.
The Real Estate Website with the Appropriate Contact Form.
Let's see what you should and should not do with your "Contact Us" page to encourage your visitors to request more information.
1.- Include on this page the name of your real estate agency with all the complete information. Complete and clear postal information, including contact telephone number. That builds credibility.
2.- Include on this page one or more email addresses of the type: chris/name@companyname.com. The emails type: info@companyname.com , do not generate credibility. Customers want to know that it is Alfredo or Rosa who are going to receive their message. Nor do emails from Gmail, Hotmail or Yahoo.com generate credibility in this context, even if a name is provided.
3.- Provide the telephone number as an optional field. Nobody likes to give their phone to someone they don't know. Well, let's just say that most people are not comfortable handing out a phone in this context. You can put a field for the telephone number, but do not demand it as mandatory.
"Furthermore, it has been proven that NOT requesting the telephone number on the contact page helps more clients to contact you and many of them include their contact telephone number in the message. This generates more credibility and helps a lot when contacting the customer by phone. So don't try to invent the wheel in this regard ".
4.- Do you want to increase the number of information requests on your real estate website by 100? Then prepare something valuable to give the client if they ask for more information. A free report on an interesting topic is what works best in real estate. Type: "… leave us your data and we will also send you this free Report that….
5.- Include a note below the form indicating whoever wishes to request more information that their data will not be shared with third parties or will be used to send other products or services.
6.- Including a map of the area so that your location of the business is known helps to generate more credibility.
7.-Do not make the mistake of wanting to attract clients in other countries and not include in your contact telephone the code of your country and the code of your province. Logical? Do not make me laugh! At the moment I can point out more than 12  real estate websites, especially real estate developers, that are attracting clients in other countries and do not provide these data.
8.- A photograph of the real estate agent who is going to receive the request for more information does wonder. Whether you are handsome or ugly, you need to put your photo here.
Include these 8 aspects in your "contact us" page and you will be surprised how many requests for information you receive from now on.
Don't have Google Analytics on your Real Estate Website? 
With the intention of putting a little fear in your body, (you will thank me tomorrow), visit Google Analytics and check the traffic that your real estate website has generated in the past month.if you do not have Google Analytics installed on your website? Install it now! You need to know where your customers come from, how they enter your website, the average time of stay, what is the effect of your promotional campaigns ... and various other data. What cannot be measured cannot be improved. You need this data.
With Google Analytics data, compare the traffic to your website with the requests for information you have received. If your contacts do not reach 10% of the traffic in that month, it means that you have a problem. If they do not reach 5% you have a problem. And if the figure is even lower, I recommend that you sit down, have a coffee and call your webmaster, because I see you going downhill and without brakes.
If you don't have Google Analytics installed on your website, it's not the end of the world, but almost. Call your webmaster today to install it for you. Without Google Analytics, you are not just going downhill and without brakes, you are going to stick to it for sure.
The goal of a real estate website is to generate requests for information. With Google Analytics you will tremendously improve your online recruitment strategy and your requests.
This article has been viewed 1,830 times.
Rate article
This article has a 5 rating with 1 vote.
Article comments
There are no posted comments.