Violet Evergarden Review
Arts & Entertainment → Television / Movies
Author

Limarc Ambalina

Published

August 16, 2021

Word count

937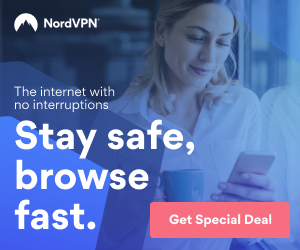 In the past, I reviewed A Silent Voice both because I loved that anime and because I'd like to support Kyoto Animation in light of the tragic attack in 2019 where many staff lost their lives. I'll be covering my favorite titles by the company, and the next one up is none other than the hit anime about the girl with the metal hands. Violet Evergarden is truly one of the most unique and emotional anime I've seen in a very long time. The anime has a beautiful soundtrack, masterful graphics & cinematography, with a heartfelt and mature story about love, war, and human connection.
Violet Evergarden Story Review
Violet Evergarden is an orphan who was raised to be a soldier and nothing more than a tool of war. Given as a gift to a Major Gilbert, Violet entered the war front at a young age, swiftly killing men twice her age and size. However, Gilbert takes pity on the girl, always trying his best to raise her as he would any other child. He teaches her how to read and write, and tries his best to protect her.
On Love
After a major battle, Violet is found at the ruins of an enemy encampment with her arms torn off and Gilbert nowhere to be found (assumed to be KIA). Now that the war is over, Violet is given metal prosthetic limbs, and is taken in by Hodgins, one of Gilbert's best friends. Hodgins runs an "auto memory doll" company which provides letter writing and transcribing services for people who don't know how to write or can't quite put their feelings into words.
Never quite grasping the concept of human emotions and relationships, Violet travels the world, writing letters for strangers and learning about human relationships. She writes letters for others, in hope that by understanding other people's feelings she'll finally be able to learn what Gilbert's final words, "I love you," truly mean.
On War
"We both have the memories of violence burned into us like scars. We fought dreaming for the war to end, waiting for the glory that was promised to both the living and the dead. But what happened in reality? …We were betrayed and abandoned by everything."
While the anime begins at the end of the war, remnants of the war remain prevalent throughout the world.
There are groups opposed to the peace treaty trying to reignite the flames of war and families forever broken by the loss of a loved one. Themes of war and the destruction it causes are at the heart of this anime.
Violet Evergarden Review – Graphics
Violet Evergarden already has so many things going for it, and the art is one of its strongest points. The graphics are crisp and sleek, and the cinematography is artistic in its scene transitions. The anime flows from scene to scene seamlessly or with abrupt changes meant to take you aback or catch you off guard.
Violet's Brooch
Furthermore, the anime's presentation of plot devices, like Violet's brooch, is masterful. I've never seen an anime be so mainstream, yet so imaginative and poetic at the same time. If you want to study art direction in anime, Violet Evergarden is a must see series.
Soundtrack
Composed by Evan Call (Hakumei and Mikochi, Swarzesmarken), the Violet Evergarden score is among the best I've ever had the pleasure of listening to in any anime film or series. While there is a catchy opening and ending theme song, it is the score that plays throughout key scenes that really stays with you. The songs are good enough to be standalone classical music pieces, often employing strong violin leads.
It is so memorable that I added it to my Youtube playlist and listen to it during work or while I'm writing.
Heartstrings
At its core, Violet Evergarden is about human relationships and love. It's about a sister's love her for crippled and alcoholic brother, a mother's love for her only daughter, a son's gratitude toward his loving parents, and Violet's bond with the only man who saw her as more than just a weapon.
To say that Violet Evergarden tugs on the heartstrings would be a massive understatement. It hits you in ways you won't expect and, if you're like me, it will leave you in tears in the middle of a crowded train.
Violet Evergarden Review – The Verdict: 10/10
Every anime fan should watch Violet Evergarden. In all of the anime and video games I've ever reviewed, I don't think I've ever given a title a perfect score. However, when trying to think of the series faults off the top of my head, nothing immediately came to mind.
The anime has a mature story, grounded in the reality of war. It's as relevant today as it would've been in the 1940s during the second world war. It has a little bit of everything: great music, action scenes, drama, romance, and more. Moreover, it is a short anime with just 13 episodes in the main series and one special episode. You can binge the entire series in a single day if you wanted to. It is currently on Netflix in many countries, but if you'd like to support Kyoto Animation, and Japan Bound, consider buying the DVD or blu-ray box sets and other Violet Evergarden merch on Amazon:
What did you think of Violet Evergarden? What is your favourite Kyoto Animation title? Let us and our readers know in the comments below!
This article has been viewed 1,145 times.
Rate article
This article has a 1 rating with 1 vote.
Article comments
There are no posted comments.