Why a Prefab Metal Building is Perfect for a CrossFit Gym Business
Author

Dean Jones

Published

September 14, 2021

Word count

939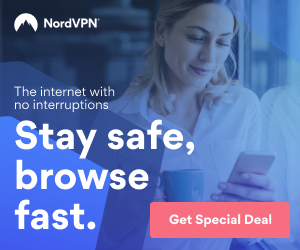 If you have never heard of CrossFit before, we would be shocked. CrossFit is a popular type of exercise, but it is not for the faint of heart. So, what is CrossFit? CrossFit is a program that changes daily, targeting different muscle groups using HITT(High-Intensity Interval Training) workouts and weight lifting while also challenging your endurance. CrossFit is great for anyone looking to get into an intense workout regime.
If you are looking for calming exercise practices, CrossFit would not be for you. CrossFit is an intense workout where you compete with yourself. You are always trying to better your times and lift more weights. CrossFit is great for anyone from a complete beginner to an intermediate.
Usually, people who start doing any workout routine will begin with 2-3 times per week. People who practice CrossFit are typically people with an all-or-nothing attitude and start with 5 times per week. However, if your schedule doesn't allow it, working out 2-3 times a week will still let you achieve your workout goals. Remember, this is a workout practice where you are competing against yourself.
The Benefits of Doing CrossFit
When people start working out, most times it's to lose weight. However, there are more benefits to CrossFit than just losing weight or maintaining weight.
Improve Your Mental Health
Your mental health is indeed just as essential as your physical health. Getting a good workout in and sweating is one of the best stress-relievers you can get. Not only that, typically, you start to feel better about yourself the more you incorporate a regular fitness routine into your life. Once you do this, you will most likely begin to feel more confident and peaceful in your day-to-day life.
Save Time By Doing Quick, Intense Workouts
Most of the CrossFit workouts are relatively short. Because you compete against yourself, a lot of the movements are time-based. This means you do the same activities and see if you can complete more repetitions of those workouts within a particular time. Some of the CrossFit exercises are as short as 25 minutes.
Boost Your Physical Health
A quote from Crossfit paraphrases that CrossFit follows 10 general physical skills. Among the 10 are stamina, strength, flexibility, power, speed, agility, balance, coordination, accuracy, and cardiovascular/respiratory endurance." CrossFit is a great routine to get you moving and improve not only your appearance but also your abilities.
3 Things You Need Before Opening a CrossFit Gym
CrossFit Equipment
Unfortunately, you need more than just space to run a successful CrossFit gym. A CrossFit gym needs to have equipment for all levels, and it needs to be top-quality equipment. Remember, people are doing high-intensity workouts at CrossFit gyms, so the equipment is essentially taking a beating.
You want your gear to last through all of this, so you will want to choose quality over quantity. Also, because CrossFit routines heavily involve weights, you will need weights for beginners up to experts.
A Certified CrossFit Trainer
If you desire to be taken seriously in the CrossFit community and the fitness industry, you want to run a legitimate business. You don't want just an average Joe running the programs at your gym.
Just like other fitness practices like yoga, Crossfit has certified CrossFit instructors. There are different levels of instructors (Level 1, Level 2, etc.), so you will want to hire according to what you want to offer. If you only have a Level 1 instructor, that is fine. Just make sure this is transparent information to your clients.
A Crossfit Gym Location
The location of your gym is critical. You don't want your gym to be in the middle of nowhere, where no one will travel to. You want it to be easily accessible, especially if you're going to use one of the popular prefab metal buildings.
Commercial metal buildings are great for gym businesses and even home gyms. They are durable, cost-effective, and high quality. If you stay in a state with unfavorable weather, prefab metal buildings are a great solution as they are extremely weather resistant.
Customizing Prefab Metal Buildings Into CrossFit Gyms
Commercial steel buildings offer a plethora of customizations that you can add easily to many designs. A feature that you see in a lot of CrossFit gyms is multiple garage doors. If your space is large enough for it, this would be a great feature to add. It allows natural light and will also cool the area down and let fresh air in.
If you are in one of those bad weather areas we mentioned earlier, you can also add additional windows to allow any available light. This will bring the light in and keep the elements out. Another unique solution in prefab metal buildings is adding skylights.
Order Prefab Metal Buildings for Your CrossFit Business
It can be exciting yet scary to start a new business. Now that you have a better idea of what CrossFit is and what you need to create a CrossFit business, you can research more and get started today! You are on the right track, and this article is a great starting point.
Now that you have the correct information about starting a CrossFit business, all you need is the building and a business plan. The professionals can help you check the building part off of your list.
Get in touch with the best metal building dealer to get more information about commercial metal buildings with large, unobstructed floor plans. You can trust professionals to build the strongest commercial metal buildings possible, all the while customizing the style and color to fit your property. Expect quick delivery and expert installation, too!
This article has been viewed 1,238 times.
Rate article
This article has a 5 rating with 1 vote.
Article comments
There are no posted comments.