Two Best Pathway to Study Mechanical Engineering at ABU, Zaria
Reference & Education → College & University
Author

Peter

Published

August 21, 2021

Word count

701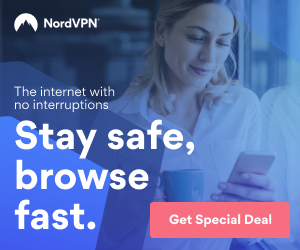 Ahmadu Bello University (ABU), Zaria is one of the prestigious universities in Nigeria. As popular and powerful as the university is, it is said to be the university of the Northern elite. Why? Because many of the elite people from the North, especially majority of the people in the position of power in today's Nigeria and years before got their tertiary education from the famous institution.
Because of its popularity and the fact that it is producing many of the crème de la crème in the Nigerian politics and industries make prospective students from far and near to want to get their university degree from the institution and hence a lot of competition.
If your desire is to do your undergraduate degree in Mechanical Engineering at Ahmadu Bello University (ABU), Zaria, here are the two best pathway you can go to achieve you aim.
Unified Tertiary Matriculation Examination (UTME)
Unified Tertiary Matriculation Examination which is simply called UTME is an examination that all senior school certificate holders in Nigeria must sit for and pass before they can be offered admission to university.
The examination is conducted yearly by the Joint Administration for Matriculation Board(JAMB). All universities in Nigeria participate in the exercise including Ahmadu Bello University, Zaria.
Any prospective student that may want to study Mechanical Engineering at ABU must register with JAMB for this test, choose the university as the preferred institution and must select Mechanical Engineering as his prefer course in the form that must be filled before the examination.
After the result is out, then there is ABU coordinated post-UTME examination in which candidates must also write and in which he must perform well. It is the total sum of this exam and JAMB's UTME plus the O'level result of a candidate that will determine whether a candidate should be offered an admission or not. This in turn depend on the performances of the other candidates. The candidates with the best accumulated mark are those that will be offered admission until the space allocated for admission into the Department of Mechanical Engineering, Ahmadu Bello University, Zaria is filled.
Interim Joint Matriculated Board Advance Level (IJMB A/L)
This is another sure pathway for a student wishing to study Mechanical Engineering at Ahmadu Bello University (ABU), Zaria can get his ambition fulfilled.
This programme is design by the Federal Government of Nigeria to help students who come short of seeking admission to university through JAMB's coordinated UTME, such thy instead of them to sit at home for the next twelve months doing nothing, waiting for another JAMB examination, student can register for the programme and start receiving lecture on three subjects relevant to the course each of them wish to do in the university. In this case Mathematics, Physic and Chemistry.
The lecture is taken place at designated centers throughout the Federation between nine (9) and eighteen (18) months after which an examination is conducted, the result of which eligible successful candidates to 200 level of undergraduate Mechanical Engineering at Ahmadu Bello University.
Note: that students must have five (5) O'level passes to be eligible to participate in IJMB A'Level. The O'level result and the IJMB A'Level count toward whether a candidate with be offered admission or not.
It is imperative to state here that holders of IJMB A'Level would have to pass through JAMB to be able to sought for admission to study Mechanical Engineering at ABU but as direct entry candidate. The qualification is equivalent to GCE A'Level, it is sometime refers to as Nigeria A'level and it is moderated and supervised by ABU itself.
It has even been proved that it is easy for students to get admission to study their choice courses going through IJMB A'Level. Yearly, it is claimed that about 30% -35% of students who sit for traditional JAMB's UTME are able to secure admission to their choice university compare to about 70-85% of those that sought admission through IJMB A'Level.
The bottom line of this article is that if as a student you are having a hard time securing admission through JAMB to study Mechanical Engineering at Ahmadu Bello University (ABU), Zaria, you go the pathway IJMB A'Level to achieve your aim.
Share This
This article has been viewed 895 times.
Article comments
There are no posted comments.