Top 3 Pathway To Study Chemical Engineering at Stellenbosch University
Reference & Education → College & University
Author

Peter

Published

August 24, 2021

Word count

724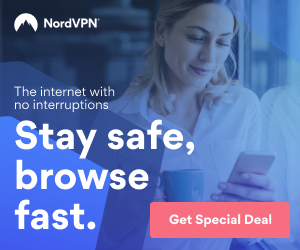 Almost every students in South Africa want to study for one course or another at Stellenbosch University (SU) The institution is not only receiving applications for admission from South African candidates but from other part of the world, majorly from neighbour countries like Zimbabwe, Kenya, Zambia and Lesotho.
The large numbers of applications the Stellenbosch University receives every year make it one of the highly competitive in South Africa. This is so because the school is prestigious, the standard of study and learning there is high, the school is known worldwide and hence the qualifications it awarded is acceptable everywhere in the world.
Time Higher Education says Stellenbosch University is in the top two hundred and fifty (250) universities in the world while Quacquarelli Symonds (QS) says it belongs among the top five hundred (500) best universities in the world. Being one of the best in the world make it one of the most sought after in South Africa.
To study Chemical Engineering at Stellenbosch University (SU) could be a daunting task for many students because of the kind of competition involves in securing admission to study for the school undergraduate degree programme.
Listed below are three (3) known pathways to earn a Bachelor of Engineering degree in Chemical Engineering at SU. You have to know this so that if you have been trying one way with no success, you can try another ways just to achieve your aim.
Matriculation Endorsement
This pathway means that after a student matriculated he move straight into university. This is the easiest pathway to enter SU to study for Bachelor of Engineering degree Chemical Engineering. Matriculation Endorsement or Bachelor Pass is the minimum grade a student can get on his National Senior Certificate to be eligible for an admission to study an undergraduate degree for any programme in South Africa. Better matriculation give a student an edge over the others to be selected for admission to a university in the country.
Intra-University.
If you find it difficult to gain admission to study Chemical Engineering through your National School Certificate qualification because of competition, you can apply to do one of the less competitive engineering or physical science courses at Stellenbosch University.
After about one year or two years of doing the course you are admitted for, you can then apply for a change of course to Chemical Engineering. The only challenges an applicant have to overcome to be considered for admission through this pathway is that the student must have passed all the modules in the first years of the current Bachelor of Science course.
Inter-University
If getting admission to study one of the less competitive engineering or science courses at Stellenbosch also proved difficult, you can apply to one of the less competitive, government accredited universities in South Africa then latter cross over to study Chemical Engineering at your preferred Stellenbosch University.
What you have to bear in mind is to make sure you don't spend more than one year before you make application to the Department of Chemical Engineering, Stellenbosch University for a transfer. Going through this pathway eligible a student to apply to the second year of the programme, only if the course he was doing at the time of applying to SU was a BEng or BScEng engineering. If not a student woul be admitted to first year of the programme.
Two of the conditions a student must met before he is considered for an admission going this way are: he must pass Mathematics and Physics in the first year of study at the university where he was studying at the time of making an application and he must have met some other conditions to continue to year two of the study at SU.
Students who have been to one of the government accredited Universities of Technology in South Africa and are already in possession of National Diploma or Bachelor of Technology (BTech) qualifications will be considered for admission going through inter varsity pathway. They can be considered to second year or third year at the Department of Chemical Engineering, Stellenbosch University depending on the grade on their qualifications.
This are the three major.pathway to study for a BEng degree Chemical Engineering at Stellenbosch University. So instead of you sitting at home re-sitting National Senior Certificate, you can try another way as posted above.
Share This.
This article has been viewed 944 times.
Article comments
There are no posted comments.