Why Scouting Needs Mouth to Mouth!
Author

Joseph Shope

Published

September 18, 2021

Word count

825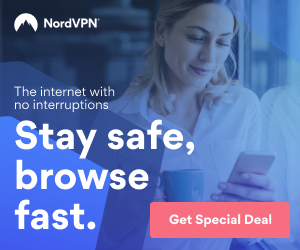 In 1927 a community in Southern Indiana gathered together by various churches and religious organizations; and all pitched in and created Camp Tunnel Mill. They were so excited to get a Boy Scouts of America camp in their local community. Scouting is an organization that teaches young folks Ideals such as being physically fit and morally straight as well as survival skills.
OK, I should back up even further and give you the low down, as I received it…. The streets of England were a wash of hoodlums terrorizing the neighborhoods; it was a learning ground for criminality much like the streets of New York or Chicago today.
The Queen of England gave charge to Lord Baden Powell a commission to re-create the old Knight's Second or Squire program with a less medieval flair. Knights would have a young man that would assist them and learn from them and would eventually make great knights themselves.
Baden Powell studied other youth programs and then founded the Boy Scouts with the intent of teaching modern day knight skills to young men. Skills such as swimming, lifesaving, emergency preparedness, master at arms and reverence to God; would be coursework that would achieve this goal.
Compare this goal to kids that just participate in soccer, baseball or basketball. I recall playing football for 2 years in the 8th and 9th grade. In the 9th grade our most popular players went to my old camp Tunnel Mill and camped out on Scoutmaster Flats. They drank, ate bugs and branded themselves with a hot iron. To me; having spend 2.5 years on Tunnel Mill camp staff; they seemed about as worthless as tits on a bull.
In years past, society realized the value of Scouting. They placed former Scouts in positions of honor within our Nation. Many astronauts were Eagle Scouts such as Neil Armstrong. Today's society views scouting akin to a: "This one time at band camp" viewpoint. This is simply not the case at all.
Recently, I received a call for an Eagle Scout survey (Yes, I am an Eagle Scout). Among the questions, they asked me if being an Eagle had ever gotten me a job. My answer was worse than no.
I told the lady, that I once received 5 points toward getting a police job; a career in which I hold a Bachelor's in Criminal Justice; in addition to being an Eagle Scout. I recall the officer's chosen for the position all served in the same military unit; I was kicked to the curb.
In fact, It's much worse than that. I have bounced around unsuccessfully at a variety of jobs because the playing field has not been level. Most successful people know someone or are related to someone-you get the idea. It wasn't until I went self-employed that I became a success. I am in the top 2% at what I do. Which I find very interesting, as it's nearly the same exact percentage that received Eagle when I did in 1985; which was the top 1.3% (not a coincidence).
This past summer, I went to summer camp with my Son. I had a few conversations with the camp administration. I was informed the attendance was down so low; that they are afraid the camp and council may close.
Think about that; coupled with the fact that the BSA has let girls join; you would think that the numbers would be way up, instead of way down.
To make matters worse, they have changed the way the requirements are laid out in the book. They no longer list the badges that are required for each rank; some genius has decided to pull certain badge requirements and list them individually leading to confusion.
My own son lost interest; because his adult leaders just told him to take Eagle required badges; instead of what was required to make the next rank. This led to him being second class while having 90% of his Eagle required merit badges. Meanwhile, his friend have made rank. I don't blame them; many were never in the program as youths and wouldn't know better. The book should spell it out for you.
Don't even get me started about the pedophile issue; which they are going to try to go where the kids are; wherever they are. The organization is irrelevant.
Scouting needs your help. What was once an American icon and a Squire program; has now turned into a stereotypical joke by a bunch of bug eating idiots that don't know any better. Ask your Grandpa about Scouting; then find your local scout office and troop and sign up your eleven year old. It's still a great program with a great end-goal; even if it's unappreciated.
Lastly, you can also support scouting by clicking the popcorn link in the resource box and buying some. The product gets shipped to your home and a portion goes to Scouts.
This article has been viewed 557 times.
Rate article
This article has a 4 rating with 6 votes.
Article comments
There are no posted comments.