An Exploration of Androgyny and the Revival of Rock & Roll
Arts & Entertainment → Books & Music
Author

Sydney Blodgett

Published

September 24, 2021

Word count

553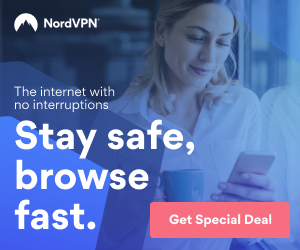 Rock and roll is known for its gender-bending fashion, that's not a secret. Genre icons David Bowie, Freddie Mercury, and Alice Cooper experimented with traditionally feminine looks in the heyday of rock, pushing the boundaries of gender roles during a politically tumultuous and socially challenging era. Andy Warhol created his "Factory" by acquiring unique personalities that would eventually lead to the discovery of the Velvet Underground. Among them, Lou Reed rose to stardom with undeniable sexual energy, an "equal opportunity lover" if you will, and a divine raspy voice that captured the attention of the music industry.
If you've had your head above water in the past five years, you may have noticed that this particular phenomenon is making a comeback. Boy Band member turned solo rockstar Harry Styles prompted conservative outrage by wearing a Gucci ballgown on the cover of Vogue's December 2020 issue. The newest generation of music has no qualms about publicly experimenting with their gender and sexuality, channeling their musical forefathers who challenged the same status quo. This is the beginning of rock and roll's revival.
Rock has been a home for social misfits since its inception. Almost every kid who has had an inkling of rebellion in their bones has found their place in the rock scene. But somewhere along the line, the spirit of rock and roll died- giving way to bubblegum pop created by industry executives whose only goal was to appeal to the masses. As the modern world began to crumble in the early 2010's- climate change, political turmoil, racism, sexism, etc., the misfits of old gave birth to a new generation of androgynous artists determined to revive the soul of rock and roll.
Former pop stars Sam Smith, Demi Lovato, Miley Cyrus, Harry Styles, and Willow (Smith), among many others, have broken free from those executive restraints and are ushering in a new era that is sexually ambiguous and confidently blurs the lines between gender and art. Cyrus stated in an interview with TIME that her gender identity,"has nothing to do with any parts of me or how I dress or how I look. It's literally just how I feel."
This rebellious musical revolution broke through during an international pandemic, Covid-19 forced every artist to stay inside for over a year, prompting a turn to the familiar- rock music. Cyrus's cover of Blondie's 1979 hit "Heart of Glass" went viral among Generation Z and Millenials during the extended lockdown. Machine Gun Kelly made a lateral move from rap to pop-rock, and Willow has quickly established her position in the rock scene after releasing "t r a n s p a r e n t s o u l" with Blink-182's Travis Barker. Young prodigy Olivia Rodrigo released her rock song "Brutal" earlier this summer, providing an anthem for Generation Z- it really is brutal out here.
Despite pushback from close-minded individuals, these brave artists have pursued their art while freely expressing their identities in the media. All of these elements have come together in the most beautiful way to revive the community of outcasts that defy the status quo through the art of rock and roll. Generation Z holds the spirit of rock and the future of the music industry in their hands. This is only the beginning.
Public relations student with a passion for music journalism.
E-mail: sydney.blodgett@yahoo.com
Article source:
https://articlebiz.com
This article has been viewed 854 times.
Rate article
This article has a 5 rating with 3 votes.
Article comments
There are no posted comments.