Biomass boiler - The most important advantages of biomass boiler
Author

Mark

Published

September 16, 2021

Word count

525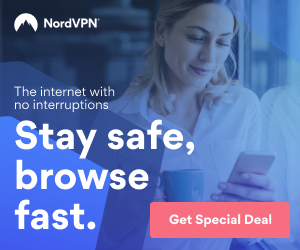 For some time now, biomass boilers have become a popular choice for people who want to heat their homes as cheaply as possible, or they are unable to use gas heating.
Currently, a wide range of biomass boilers allows you to easily find a convenient and cheap solution for your home, especially for country houses.
If for some reason you do not have access to gas heating, or you don't want to use gas heating, and you are considering choosing another optimal heating system for your home, I invite you to familiarize yourself with biomass boilers.
Biomass boilers like all devices, they have their advantages and disadvantages, but under certain conditions, the choice of heating with the use of biomass boilers is the best choice.
The most important advantages of biomass boilers:
• Low operating costs - a biomass boiler is a very good choice for people who want to save money on heating. Natural gas, electricity or heating oil generate big costs for heating your home. Currently, none of the available fuels can compete with the cost of biomass.
• Convenience - biomass boilers are not burdensome in operation.It is enough to fill the boiler tray with good quality fuel (biomass) and the next visit to the boiler room may take place only after a few days. From time to time, you should remember to clean and remove ash, but there is less ash than when burning coal. One or two time per year need to remember about biomass boiler maintenance. The best is to invite engineer specialist about biomass boilers.
• Cleanliness - unlike a coal-fired boiler room, a boiler room with a biomass boiler can be clean. A biomass boiler can even be located in the living area of a house, as the biomass is clean and the burning of the biomass produces a pleasant wood smell, just like the one coming from the fireplace. Removing ash from biomass does not raise dust.
• Versatility - modern biomass boilers are adapted to burning of various fuels. The basic types of biomass burn entirely without problems. In special cases, only the burner needs to be changed for less common fuels. The user has great possibilities to choose cheaper and more effective fuel.
• Ecology - biomass boilers are heating devices that fully meet the ecological criteria. Biomass is clean fuel, it is 100% renewable, unlike coal or gas, and is called green energy. Biomass energy is carbon-neutral.
Biomass boilers combine the interests of the user, i.e. low costs and convenience, with the needs of the environment, and they are a great heating choice when modernizing an old building, and a good choice for a new building in the countryside.
Biomass energy is carbon-neutral
Contemporary wood biomass boilers meet stringent emission standards and are fully automated, which means that they are more and more often installed in newly built houses. For some time now, biomass boilers have been successfully used to supply whole estates of single-family houses and multifamily buildings with thermal energy.
The fact that modern boilers do not require any burdensome maintenance and process is automated, has a key impact on the popularity of biomass technology.
Biomass boilers have become a popular choice for people who care about ecology and who want to heat their homes as cheaply as possible.
More information about biomass heating you can get to contact with Proadvance, a specialist of biomass boiler and solar thermal panels.
To get more information about biomass boiler, visit our website at https://proadvance.co.uk/biomass/
Article source:
https://articlebiz.com
This article has been viewed 682 times.
Rate article
This article has a 5 rating with 6 votes.
Article comments
There are no posted comments.