Trademark your business logo
Author

David Steinfeld

Published

October 14, 2021

Word count

1,000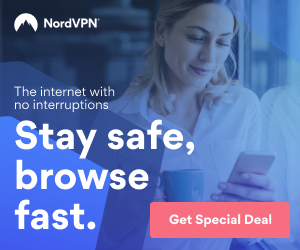 Marketing and advertising are a critical part of the success of any business. The unique logo or trade name that a business uses is integral to those efforts. Given the time and money that a business puts into developing and promoting its logo it is wise to protect that with a trademark.
Benefits of trademarking your business logo
Trademarking in Florida is a simple process by which your business can take advantage of the protections provided under Florida law. A trademark communicates that your logo is registered and protected. Trademarks are regulated in Florida by Chapter 495 of the Florida Statutes.
Contrary to popular belief a trademark does not prevent another party from copying your logo. What a trademark does is give the owner a greater ability to combat any infringement by availing itself of the benefits put in place in Florida law. Without a trademark a business would have more to prove and would have to overcome defenses of fair competition in most cases. With a valid registered trademark the business need only prove that another party used its protected logo, symbol, or name without its permission to be entitled to an injunction and damages under the statutes.
In addition to providing protection to your business logo, symbol, name, or catchphrase a trademark gives your business the flexibility of licensing its protected mark to other businesses for a fee under a licensing agreement the Firm prepares. This can enhance the mark, provide added visibility and recognition for the mark, and increase its value and that of your business.
Likewise if you trademark your business logo, symbol, name, or catchphrase that can add value to your business should you later sell the business or the assets as the protected intellectual property is an important asset of the business.
How do you trademark your business logo in Florida
Registering a trademark in Florida is a relatively simple process using the form provided on the Sunbiz website. The form explains how to properly complete the registration. The current cost is $87.50 per class and the registration is good for five years. The trick to properly completing the form is to disclaim any trademark to common terms or symbols.
For example the logo of the Law Office of David Steinfeld consists of a courthouse and the letter "e" with computer code embedded in it. That electronic "e" represents that the Firm is all digital and leverages technology to provide a more efficient service particularly in the area of electronic discovery. But the trademarked logo is the combination of those two components because a business cannot trademark a courthouse or the letter "e" by themselves. Without disclaiming any interest to those components the trademark application would fail. So this is something to bear in mind when you consider applying for a trademark for your business logo or name.
What is a service mark versus a trademark
Basically a service mark is designed to protect a service your business performs and a trademark protects a product your business sells. In practical application arguably the trademark is more commonly recognized but if your business provides a service it can use either the SM or TM marks once approved and registered with the State.
Under Florida law a service mark is defined as any word, name, symbol, or device, or any combination thereof, used by a person to identify and distinguish the services of such person, including a unique service, from the services of others, and to indicate the source of the services, even if that source is unknown. Titles, character names, and other distinctive features of radio or television programs may be registered as service marks notwithstanding that the person or the programs may advertise the goods of the sponsor.
A trademark as defined in the Florida Statutes means any word, name, symbol, or device, or any combination thereof, used by a person to identify and distinguish the goods of such person, including a unique product, from those manufactured or sold by others, and to indicate the source of the goods, even if the source is unknown
Should I register nationally, locally, or both
State registration in Florida entitles a business to use either the TM or SM marks on its logo, name, or whatever it successfully registers. The circle "R" symbol - ® - is only allowed for logos or phrases approved by the US Patent and Trade Office that regulates federally registered marks. The difference between the two is that marks registered in Florida are afforded the benefits of Florida law whereas marks registered federally are protected under federal law in every state in the union and territories in which federal law applies. But registering a mark with the USPTO costs much more than $87.50 per class and takes longer than registering with Florida.
There are attorneys that specialize in intellectual property with whom the Law Office of David Steinfeld works. The Firm litigates intellectual property disputes such as trademark infringement but does not register the marks.
It is often easy enough for a business to register with Florida and the Firm recommends IP transactional attorneys to clients interested in registering at the federal level. David Steinfeld can guide your business as to whether a trade or service mark is right for you and whether Florida or federal registration will provide an appropriate level of protection for your company.
Conclusion
Some attorneys occasionally give advice that they do not follow themselves but the logo of the Law Office of David Steinfeld is trademarked in Florida. This is denoted by the small "TM" at the bottom right of the logo and communicates that the Firm follows advice it gives to its clients.
The logo or catchphrase of any business is something into which a great deal of time and energy is often placed and a source of pride for the business. Trademarking your business logo, symbol, name, or catchphrase is an easy process in Florida and allows the business to take advantage of the protections afforded under Florida law.
David Steinfeld is one of the few Board Certified business law experts in Florida. He is AV-Preeminent rated, one of the Best Lawyers in America by U.S. News and World Report, and a Florida Super Lawyer and Florida Legal Elite.
Check out https://www.DavidSteinfeld.com for helpful videos and articles on Florida business law, real estate disputes, and electronic discovery solutions for your business. This article is provided for informational purposes only.
Article source:
https://articlebiz.com
This article has been viewed 663 times.
Article comments
There are no posted comments.