How do I best avoid legal problems in business
Author

David Steinfeld

Published

October 14, 2021

Word count

437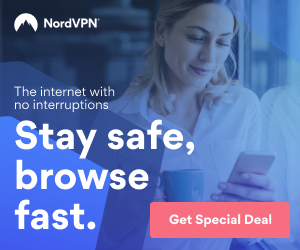 ​The best way to avoid legal problems that can plague a business and drain its resources is prior planning. Running a business of any size requires business acumen and planning. Savvy business owners regularly review marketing plans, inventory, and customers to adjust to market changes. Important business documents must be part of that review.
​
Should I review my business legal documents with my lawyer
Too often business owners convince themselves that their contracts, non-competes, and other legal documents are fine. The adage of "if it ain't broke" . . . does not apply well to legal documents. Only the trained eye of an experienced business lawyer knows whether the documents are working as they were intended. So scheduling a review with your attorney of the legal documents you use in business is a smart way to reduce future problems.
​
Another series of documents to review with your corporate attorney are those that your company might receive from other attorneys like demand letters or notices to preserve data and documents. The litigation hold notice as it is called must be reviewed by counsel to determine whether the demand mandates a response and responsive action. As to the ramifications of inaction my articles on what documents a business needs to keep and what eDiscovery is all about are helpful insights into the subject.
What should I review with my lawyer
An important legal concept to discuss with your business attorney is your liability exposure. Insurance can cover many areas of liability, but self-insuring may be economically advantageous. Discussing premises liabilities during a walk-thru with your business lawyer allows that person to suggest ideas like installing cameras at certain locations. That small cost may save your business thousands of defense dollars later in a baseless slip and fall claim.
Likewise, involving your business attorney in planning transactions ensures that the documents address all the important issues. For example, a client of mine has a proprietary weight loss system for large businesses. Most of my client's customers want to know how they achieve such a high degree of success. If my client disclosed that information there would be a possibility that the larger business would try to replicate the process. For that client, I suggested and developed a multi-step program that allowed them to present their information without the risking a catastrophic theft of their trade secrets.
​
Conclusion
Low cost planning with an experienced and responsive business lawyer is invaluable. It ensures future success and reduces liability exposure. Savvy business people know that planning and review leads to business success. Legal document review must also be a part of your business planning cycle.
David Steinfeld is one of the few Board Certified business law experts in Florida. He is AV-Preeminent rated, one of the Best Lawyers in America by U.S. News and World Report, and a Florida Super Lawyer and Florida Legal Elite.
Check out https://www.DavidSteinfeld.com for helpful videos and articles on Florida business law, real estate disputes, and electronic discovery solutions for your business. This article is provided for informational purposes only.
Article source:
https://articlebiz.com
This article has been viewed 771 times.
Article comments
There are no posted comments.