Most Expensive Perfume in the World
Author

Muhammed Aasik

Published

October 17, 2021

Word count

408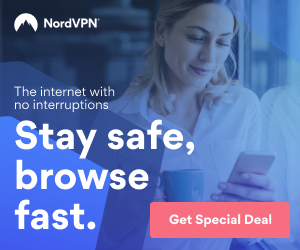 The most expensive and sumptuous perfume in the world is born from the need to propose an amazing product in the luxury perfume in Dubai. Shumukh is on sale for $1,295,000.00
The Spirit of Dubai Parfums by Nabeel, a prestigious brand of super-exclusive fragrances, has not spared any expense and has availed itself of the collaboration of the best masters in the world to create a fragrance that is more unique than rare: just think that the crystal bottle is decorated with 3,571 diamonds (38.55 cts), topazes, giant pearls, more than five kilograms of pure silver and two kilograms of 18 ct gold.
The container is also inserted in a sleek box of real black leather. Observing such an artifact is almost embarrassing because of its majesty. The design was conceived and designed in the United Arab Emirates by Asghar Adam Ali (founder, president and master perfumer of Nabeel Perfumes Group of Companies) but the great Swiss, Italian and French craftsmen have forged the masterpiece in France. The work of art contains the key elements of the tradition of the Emirate of Dubai: Arab horses, roses, Arab hospitality, futuristic vision, quality and luxury.
The potential buyer of this perfume "deserves the best" (literal translation of the term "shumukh"), for this reason has three liters of jus unisex with a guaranteed effect twelve hours for each spray. The intense scent released by the fragrance gives the certainty to stand out from the crowd: the essence mixes pure Indian agarwood, patchouli, incense, ylang-ylang, sandalwood, pure Turkish rose and amber notes. It took three years of research and just under five hundred tests on perfumes to achieve the perfect result.
A luxurious product becomes even more sought-after if the manufacturer allows the customer the opportunity to customize it to his liking: Shumukh adapts to the needs of the consumer giving new details and also going to meet the particular demands of the consumer, the collection is enriched with unique pieces. There is another extraordinary peculiarity to highlight: each precious stone has its own certificate of authenticity, demonstrating the fact that the prerogative of the brand is to offer maximum transparency by virtue of the real quality of the materials used. Thanks to the creation of this precious asset, the parent company has been awarded two World Guinness Records by right: Shumukh is the perfume with the highest diamonds set in the world as well as the one with the highest remote-controlled bottle in the world.
Nabeel Perfumes is the Best Online Shop to Buy Arabic and Niche Perfumes in UAE. Choose Our fragrances for men, women, and unisex perfumes online in Dubai UAE.
Article source:
https://articlebiz.com
This article has been viewed 1,407 times.
Rate article
This article has a 5 rating with 1 vote.
Article comments
Carol Santana · 1 year ago
I would never buy a perfume that cost $1,295,000.00, but I would love to try it at least. To be honest I would spend such an amount for a nice mansion or expensive yacht, but perfume...Here is an interesting blog about perfumes: https://blackfridaybrand.com/blogs/perfumes-club/
---