Solar Panel Dust Can be Removed with a New Method Developed by Researchers
Author

Brenda Barrio

Published

September 24, 2021

Word count

442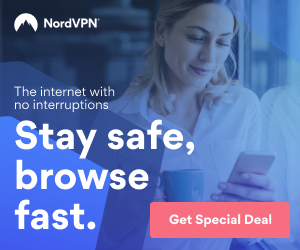 Research at Ben-Gurion University of the Negev has shed some light on how tiny forces and mechanisms can be used to remove dust from solar panels to increase efficiency and light absorption. The research was inspired by the self-cleaning properties of the lotus leaf. 98% of dust particles were removed using the new technique.
In a recent publication in the journal Langmuir, researchers noted that changing the surface properties of solar panels can reduce the amount of dust remaining on the surface of the panels, and thus increase the potential of solar energy harvesting in the desert.
Dust adhesion on solar panels is a significant obstacle to energy harvesting through photovoltaic cells and solar thermal collectors. When dust density is high, such as in the Negev desert in Israel, new approaches are needed to maintain maximum collection efficiency.
"Our team has observed that the lotus leaf remains dust and pathogen-free because of its nanotextured surface, and it contains a thin wax that acts as a water repellent," says Tabea Heckenthaler, a student at BGU Zuckerberg Institute for Water Research, Jacob Blaustein Institutes for Desert Research. "In the desert, dust gathers on the surface of solar cells and it's work-intensive to clean the solar panels, so we are trying to resemble this behavior on a solar cell."
Researchers attempted to simulate the self-cleaning properties of a lotus leaf using silicon substrates (Si), a semiconductor used in photovoltaic cells. As the water rolls down leaves, contamination is removed.
As a result, water droplets move cleanly across surfaces due to super hydrophobicity, which reduces friction between droplets and surfaces. It is not fully understood, however, how particles attach to and detach from surfaces through the self-cleaning mechanism, nor what effect nanotextures have on these forces.
Researchers prepared four silicon-based samples relevant to solar panels to shed light on these forces and their effect on nanotexture: (1) smooth hydrophilic surface (2) nanotextured hydrophilic surface (3) smooth hydrophobic surface (4) nanotextured hydrophobic surface. By wet-chemically etching the surface and applying a hydrophobic coating, nanowires were created on the surface.
Nanotextured surfaces with super hydrophobic Si surface properties removed particles at 98 percent of their original rate on hydrophilic Si wafers with smooth surfaces. Using an atomic force microscope, the researchers checked whether the particle adhered to the smooth and nanotextured substrate. Researchers found that water reduces adhesion by 30.
"According to Heckenthaler, the increased particle removal is not due to low friction between droplets and super hydrophobic surfaces. According to the authors, particles are detachable from surfaces, which is facilitated by increased forces. The experimental methods and particle removal criteria we developed can be used to create components with various chemistries and/or textures."
This article has been viewed 426 times.
Rate article
This article has a 5 rating with 1 vote.
Article comments
There are no posted comments.